So here I am. In limbo until I get a j-o-b. I've been meeting with recruiters all week as well as going on interviews, though, so keep your fingers crossed!
Let's just reflect on a few things:
This is what I left up in the bay...

And this is what I came home to...



Loves it!

I hung out most of Tuesday in Century City...got to experience my very first taste of the phenomenon that is Pinkberry...Yum!! It is every bit as amazing as people say it is. I got the original with raspberries.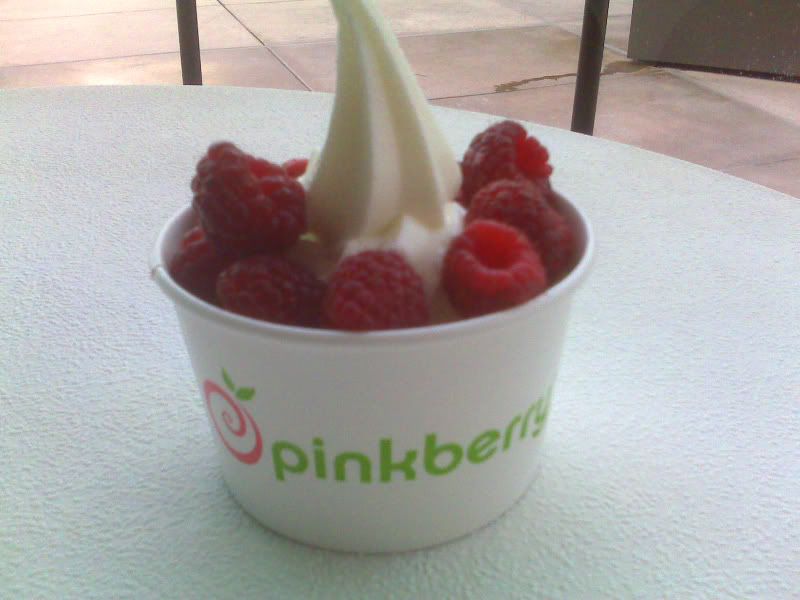 I also checked out a place called Lupicia Fresh Tea. I thought it was a tea house but actually it's a place where you can buy a ton of different (amazing) tea varieties, and they school you on anything you never knew about tea. They have locations in NorCal too (San Francisco Stonestown / San Francisco Centre / Santa Clara Valley Fair), so to my friends up there, check it out immediately. I purchased Grapefruit Green Tea.

Then I headed over to Westwood to hang with Heather and wait out the famous LA traffic (I was done with interviews about 5:30...NEVER drive inland from LA...scratch that...never DRIVE in LA at that time!). We decided to check out a restaurant in Culver City called Honey's Kettle - KFC has nothing on this place! It was amazing. I got the Porterhouse Combo and a Coffee Break. If you are in the area I would highly recommend this place!

Well, I've got an interview in Century City today at 2pm. Wish me luck!