While I'm sure it's not quite permissible to go onto my rooftop, it doesn't help that the ladder and an open hatch sit directly outside my apartment's front door. So on Sunday, with traffic at the beach at an excessive high (driving around Venice for an hour and a half looking for parking less than $25.50 isn't the best way to spend a hot Sunday afternoon), I decided to partake in a little rooftop sunshine. And there I realized...I really live in the center of it all. Need proof? Click each pic for full size.
Century City (I work on the 33rd floor of one of the two towers on the right)...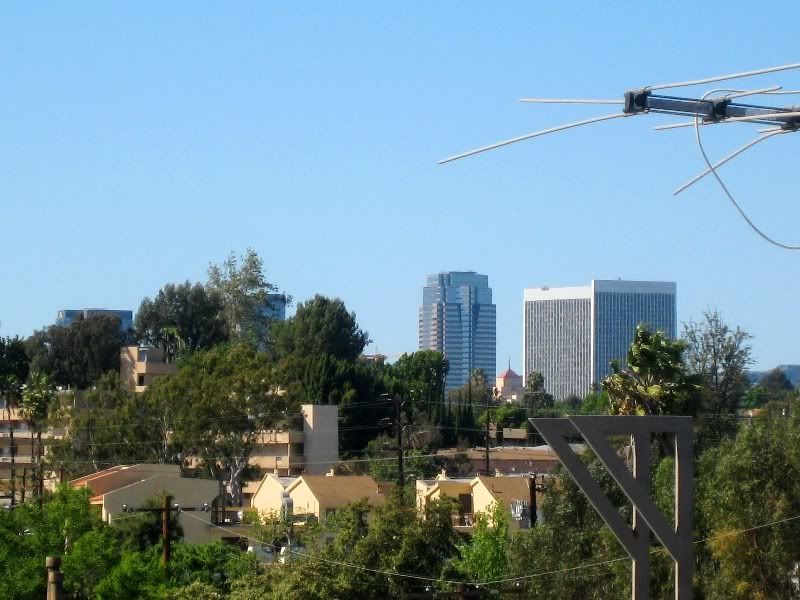 The Hollywood sign...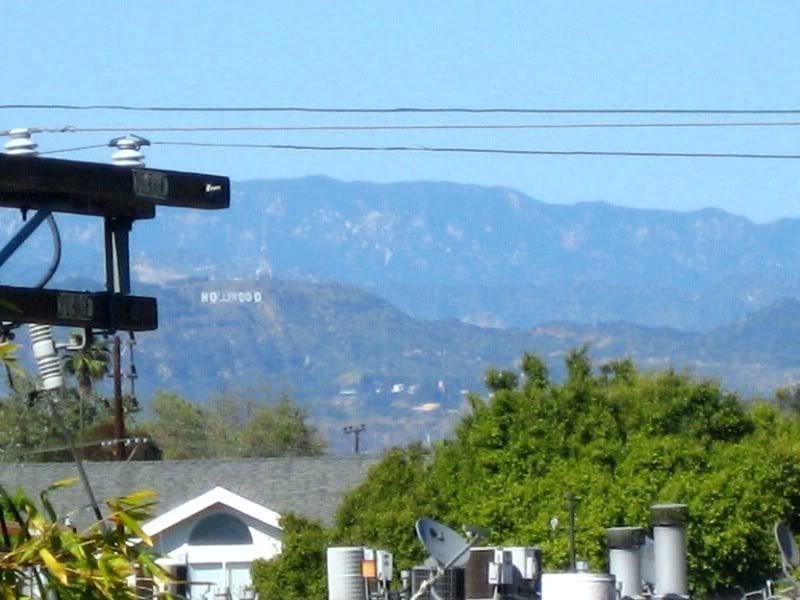 Downtown Los Angeles (hi Buck!)...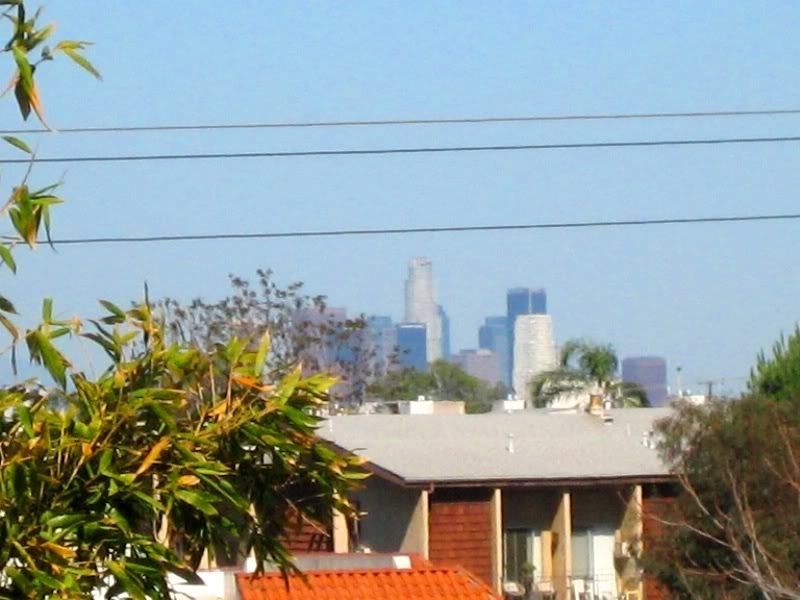 Santa Monica/the ocean...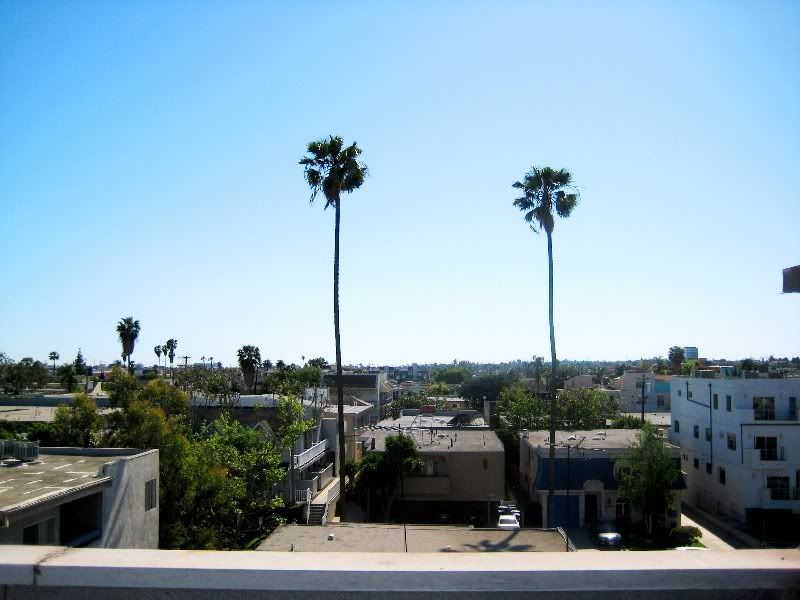 And Sony studios, just for kicks (hi Brill and Laura!)...