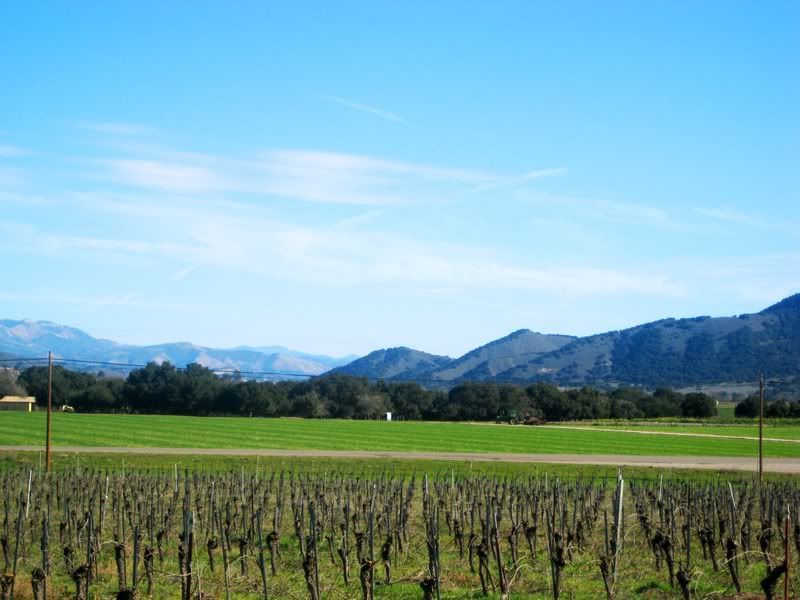 My visit last weekend to
Pourtal
was such a tease and reminded me that I haven't been wine tasting in several months. I am a huge fan of wine and going wine tasting is one of my all time favorite activities. When I lived in Northern California for a year and a half, I went wine tasting every couple months and you'd be hard pressed to find me buying wine at the grocery store (except for my favorite grocery store
Pinor Noir
...seriously this stuff is fantastic). Sadly Los Angeles isn't really a mecca of wide open spaces and vineyards, so now I'm lucky to go every 3-6 months. My favorite winery, of which I was a wine club member (and plan on reactivating really soon) is
Robert Renzoni
in Temecula. I took my mom for mother's day last year and this winery was brand new. I'd never been to a winery where I can legitimately say I've loved every wine I tasted there. Well Robert Renzoni changed my mind, so I signed up immediately. Love their Sangiovese!
I think a trip to Santa Barbara/Santa Ynez is in order soon. Or maybe I can make it to my other favorite winery -
Fenestra
- in Livermore soon!