With the beginning of fall comes the overwhelming new fall lineup of television. Several of these new shows won't make it past their initial runs, and with so many new shows this fall, I can't imagine it would be much different this year. But here are a few things I plan on watching as much as I can - tricky without a DVR, but thankfully most of these shows stream online if I miss any episodes.
The Good Wife
CBS, Tues 10pm
I just watched the pilot of this show on Tuesday, and I'm hooked. A new TV drama with good acting and a great cast!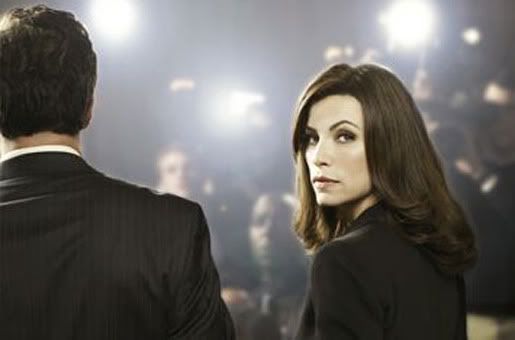 FlashForward
ABC, Thurs 8pm
This show hasn't even started yet, but it's being reviewed as the next (less ridiculous) Lost. I'm not a Lost fan but this show looks promising!
Community
NBC, Thurs 9:30pm
Comedy? Check. Joel McHale? That's all I really needed to hear. This show started last week but I have yet to watch the pilot. Hulu here I come!
Return favorites:
Ghost Hunters
Syfy, Wed 9pm
I love this show. Love! I don't know why. I guess the fact that it's one of the few reality TV shows that doesn't totally exploit might help. Except maybe it's exploiting ghosts...but I can handle that.
Law and Order: SVU
NBC, Wed 9pm
I seem to be more into the reruns of this show than the new episodes, but I hope to catch a few new ones this season!
The Real Housewives of Orange County
Bravo, Thurs 10pm
Returns November 5. My trashiest TV show, by far. Truly, this stuff is awful, and I love it.
The Hills
MTV, Tues 10pm
How could I leave out the show I love to hate? I'm sure I'll have quite the opinion on this next week. Kristin's back!
I watched an episode of the new 90210 last night and was pretty bored. I loved the premiere of Glee but haven't felt inclined to watch again, for some reason. Any other good fall shows worth watching?