I took a much needed hiatus from life for the past 5 days...a complete necessity. Now I'm refreshed and revived and ready for the crazy holiday season. Bring it!
This year I am so thankful for my family, my health and a few very special loved ones that I am blessed to know. Also, meeting some lovely, crazy, talented people through my fantastic bf. These people are rad, I'm so lucky to know them!
This weekend was dedicated to cooking, baking (above is one of my goodies:
Ina Garten's French Apple Tart
) and eating so much good food (my dad makes the WORLD'S best turkey, for serious), snuggling with my family's pets (and an adorable new kitten named Verne), watching far too many movies, avoiding Black Friday at all costs, and sleep. Oh, and a bit of shopping.
Verne: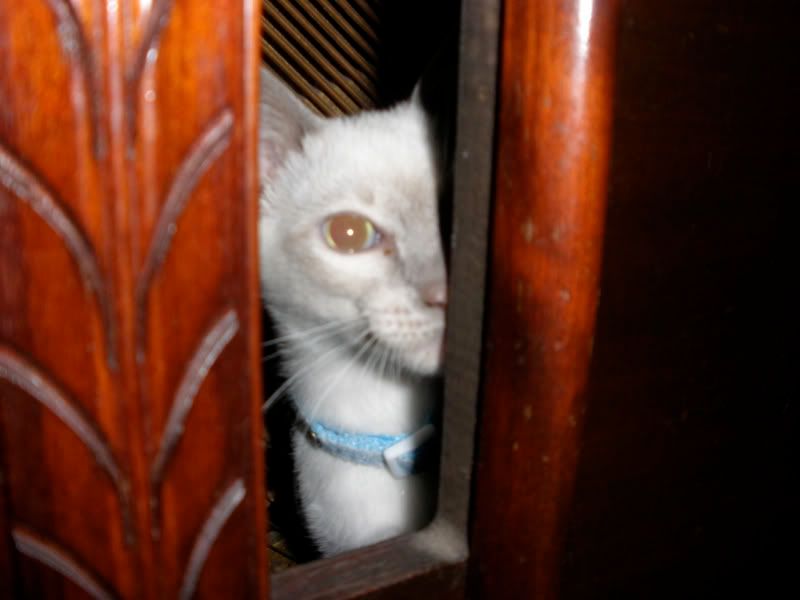 I also went exploring with my bf and drove to downtown Claremont...pulling me all the way back down memory lane to my childhood. It's amazing how the village hasn't changed one bit! Rhino Records where I used to loiter...the diner with the yummiest fries...and the folk music shop. We went by my old elementary school, junior high, and my mom's old office. Claremont is beautiful!
Finally...as of today, I am done done done holiday shopping! I did it - made my goal to be done by December 1, what a relief.
It's official...happy holidays!