I was watching The Holiday a couple weeks ago, and I love that everyone in England in the movie wished each other a "Happy Christmas" instead of a merry one. It made ME happy.
I have been a busy bee at work getting ready to be off for 11 glorious days. And now I am blogging from my parents house. We have already managed to watch Home Alone, drink hot apple cider with brandy and chase around
Verne
. Truthfully I can't believe this year's almost over. It has been one of THE most incredible years of my life and I have so many amazing people to thank for this. I am so blessed and so lucky!
I can't wait to watch way too many movies with the fam, play video games with my brother, visit with friends and family, take a trip to the bay area, snowboard and spend New Year's back in LA before jumping into 2010.
Happy Christmas!!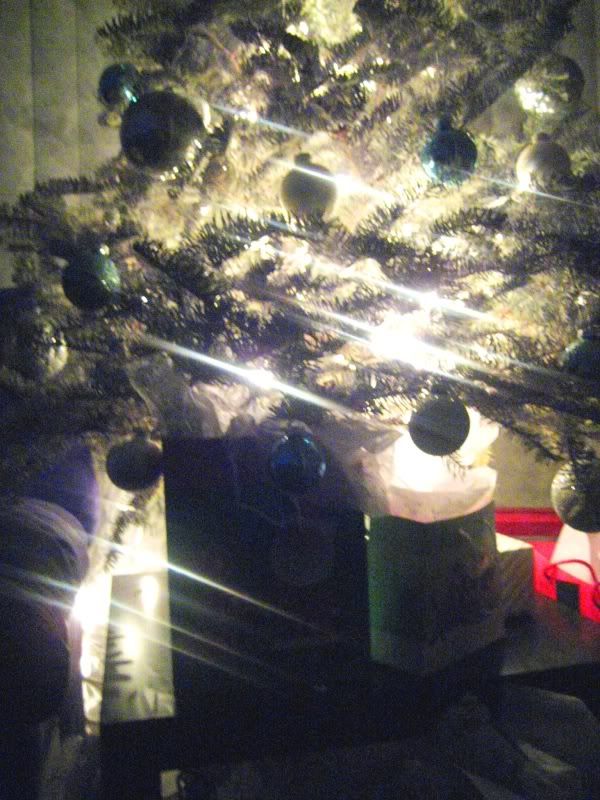 (Pics of some of my apartment holiday decorations. I can't help but feel like that little tree, my first Christmas tree of my own!, is so lonely back in LA.)