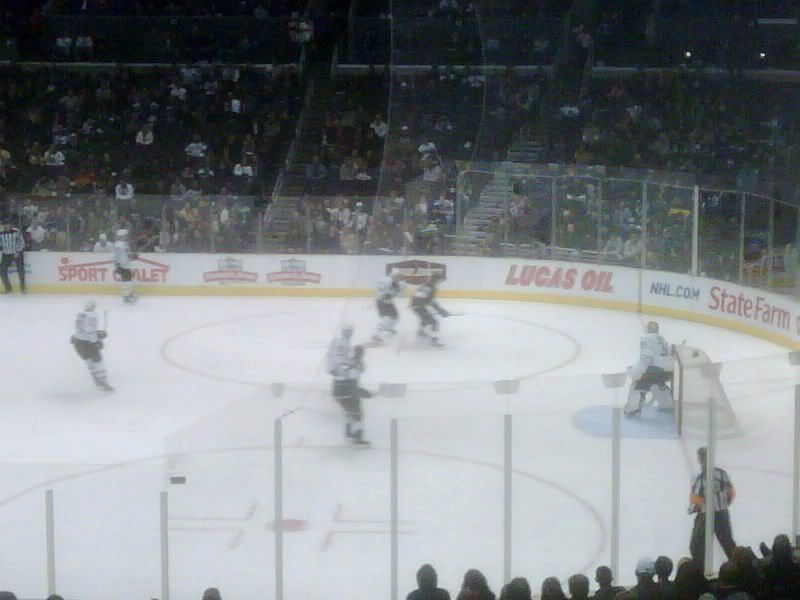 Oh dear...blogging is just so much work in December. Whoops! Truthfully even though I got all my holiday shopping done before the 1st of December (which has proved to be the BEST DECISION EVER), I have been so busy with things here and there that need to be wrapped up by year's end.
The last week of my life:
- an
amazing
dinner at The Water Grill (post to come).
- one year celebration with D! Best year of my life. I am a lucky lucky girl!
- LA Kings game with D and a couple other friends in downtown LA in the pouring rain...oh dear. Add dinner and some (ahem...several) drinks to that, and it was fabulous. Overtime and 3 shootouts didn't hurt either. Go Kings!
- Celebrated my mama's birthday out in Rancho - cooked for the fam and my grandparents.
- Lots and lots of rain...which I LOVED (except when I was walking through it with my friend on Friday night down Sunset Blvd. Adventure Friday in full effect!).
This next two weeks is going to be nutty. I'll be in and out. Happy holidays!