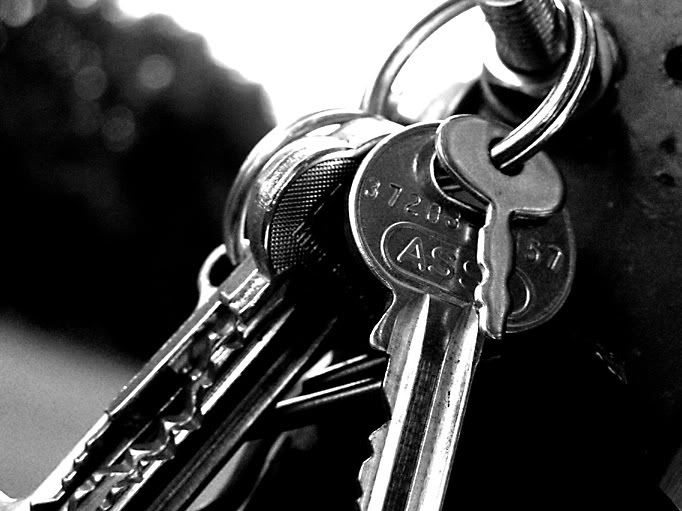 It's official.
I am moved.
Yes, I've been moved for a couple weeks. But last Friday, D and I got down and dirty scrubbing out my old studio (A big thank you and the "best boyfriend" award goes to him for that!).
But today, I went over to the old place, filled the nail holes in the walls with spackle, and turned in my keys.
Goodbye to my own place! Goodbye to the oven with 2 burners that didn't work, and to the gorgeous neighborhood with the adorable houses that are probably worth $1mil+. Goodbye to main street noise, and an incredible INCREDIBLE view (I really think I had the raddest view in the building). Goodbye to about a month of roof work right over my head at all hours and on weekends. Goodbye to the loudest neighbor known to man, who prefers 3am conversations to Europe and techno music to a normal life. Goodbye to being able to walk to work, if I really, really wanted to (or needed to, when I had to trade in my car). It was a great place to spend a little over a year!
I'm pretty excited to finish up the new place and see what it holds for me. Hopefully we'll make some noticable progress this weekend and I'll be able to post some pics next week!
(Image via flickr)