Some of the finer moments of my life!
I think the theme I clearly chose for this year was "pumpkins" - I'd consider myself successful, even at age 2(?)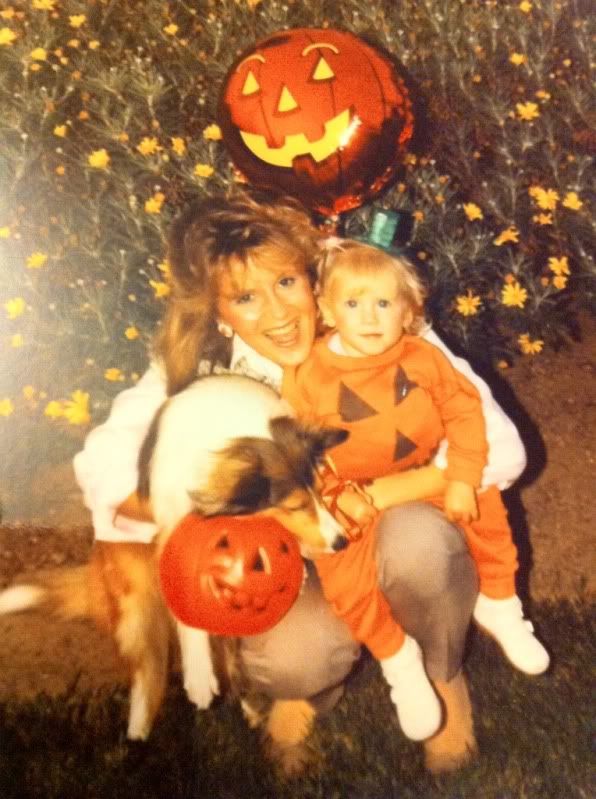 Onto a more sophisticated look - the geisha. I think this kimono might have actually been from Japan, when we had an exchange student living with us!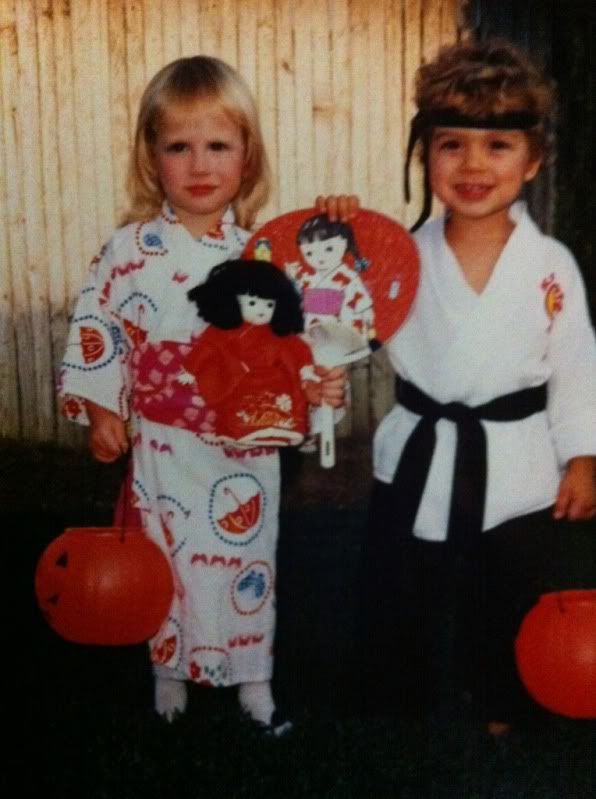 I remember feeling like a fairy princess in this costume! More than usual, anyway...
A dark phase in my life (and of my nose...)
Such a free spirit, with a skeptical Thomas the Tank Engine: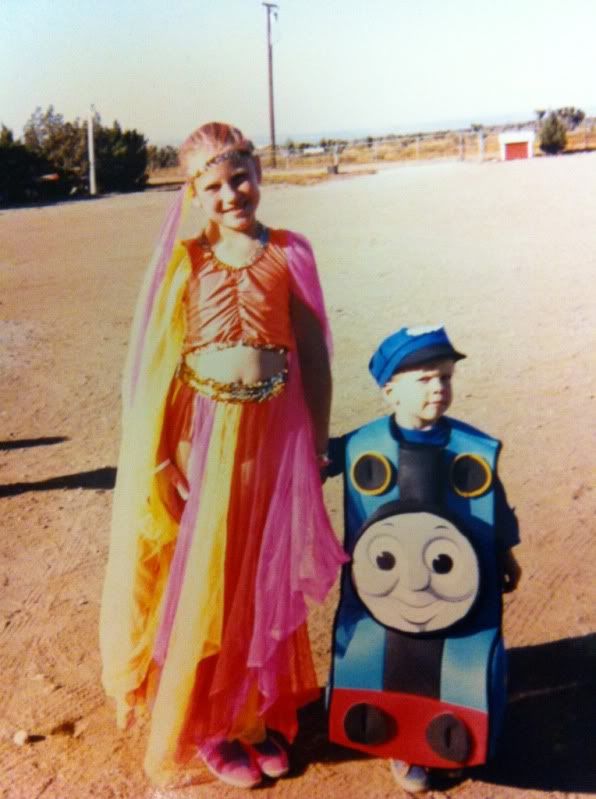 And yes, that was my little brother. Age 3ish? I remember him being annoying...but now this picture reminds me just how darn cute he was. Ah, retrospect.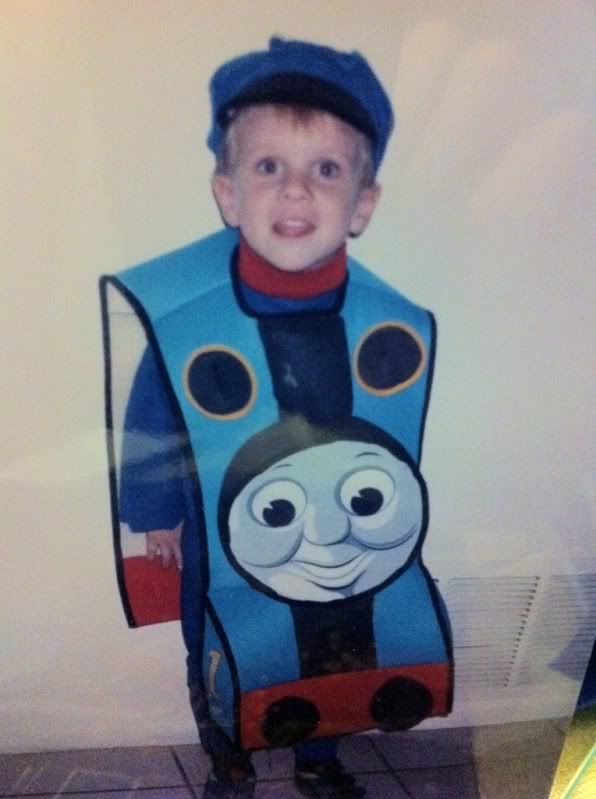 Another ode to my brother, Pierre the Pirate:
Look familiar? Costume recycle win! Yes, this is the bro again, with his super sweet TMNT slippers!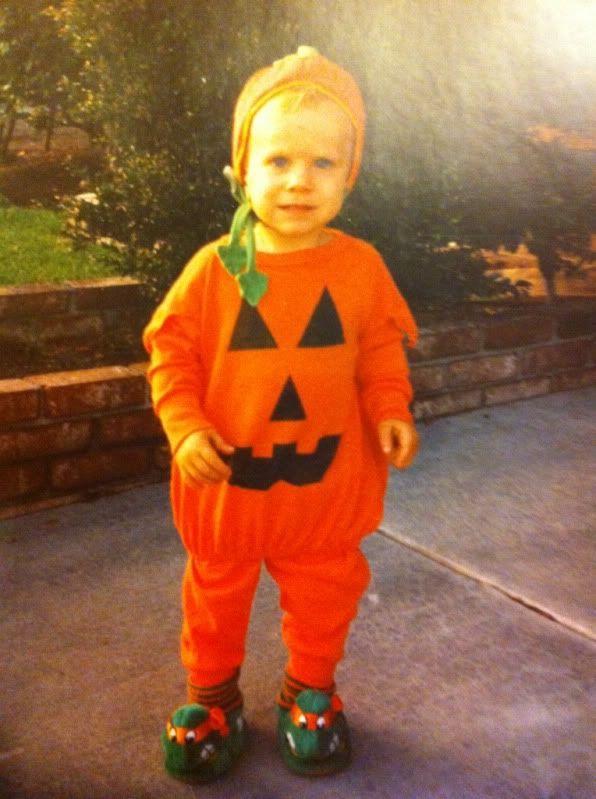 And a bonus - my beautiful mama - as a can-can dancer! Circa 1970s?
Happy Halloween!!!