The past few days in LA have been lovely! As in: rainy, cold, and totally on par for the season. I love rainy days (although they do make it extra hard to get up and moving in the morning).
This weekend I went out with a few amazing college girlfriends...starting at
Layla
(delicious Mediterranean food), where four bottles of wine were consumed among five of us, then we moved along to Bar Food, and ended up at Bodega Wine Bar. There was a lot of wine in my Saturday night!
Last night D and I headed up to Griffith Park with a group of friends to check out the
LA Haunted Hayride
. Driving up, I put on my Halloween music mix to make our way to the park through the foggy, gloomy weather (perfect for a haunted hayride). It wasn't very busy when we got there, but when we decided to head into the haymaze, I immediately regretted it. We were the only ones in there! After being surrounded by monsters (one with a chainsaw) we bailed out the emergency exit and made our way to the hayride. It was definitely a fun experience...but it made me realize I'm so not capable of being scared like I used to. In high school a group of us used to go to Knott's Scary Farm every year, and the thought of being in that for a whole night just makes my heart stop.
And what's creepier than a near-empty carnival?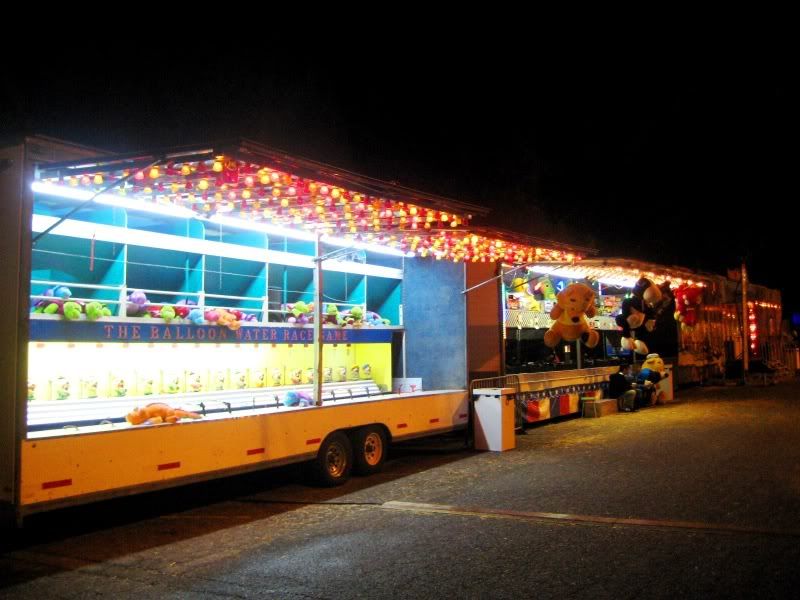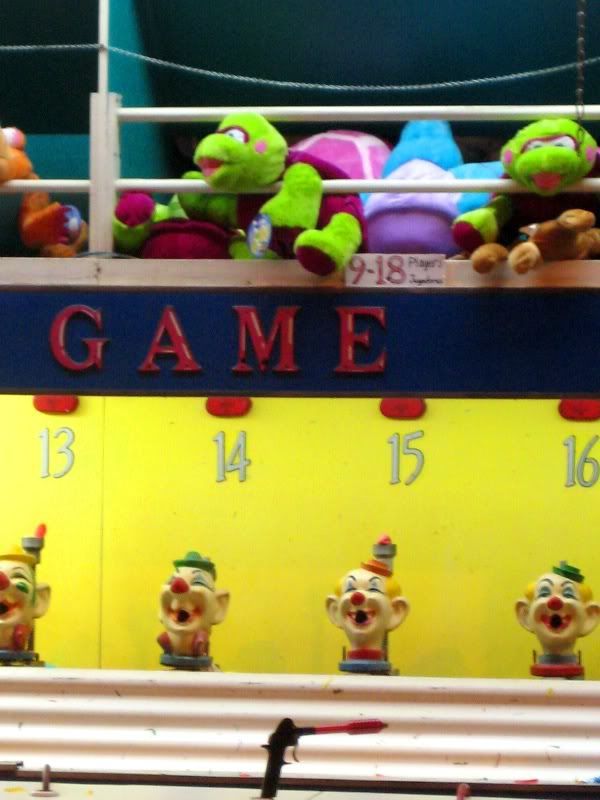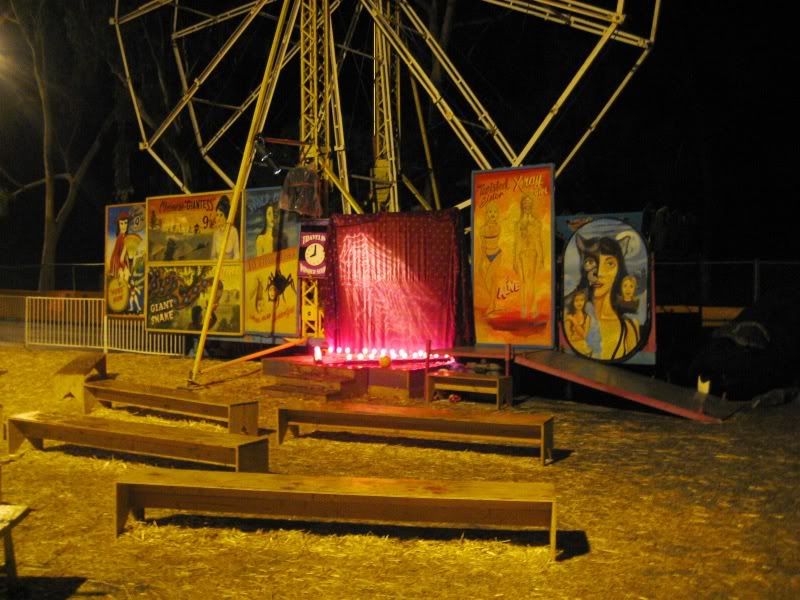 Answer: Nothing!