Work is still sucking the life out of me and my lovely coworkers, and one of my favorite people is at my parents' house right at this very moment:
My grandma. I absolutely cannot wait to see her...just 24 more hours!
She's the best. Even when she hides from my camera.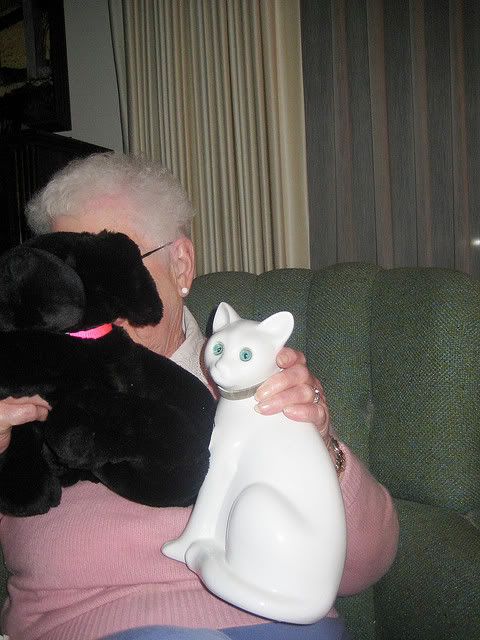 (Pictures from summer 2008)