I think nature took me a little too seriously in
this post
.
Cue torrential, non-stop rains. I'm surprised Southern California hasn't been washed away! The weekend still managed to be fantastic, though.
Friday night some friends hosted a Christmas party, full of wine and Christmas carols around a piano. Great times all around.
Saturday D and I drove out to my parents' to celebrate my
mama's birthday
. We also went and saw The Fighter (one of the better movies this year...seriously fantastic) and drove by some
Christmas lights
.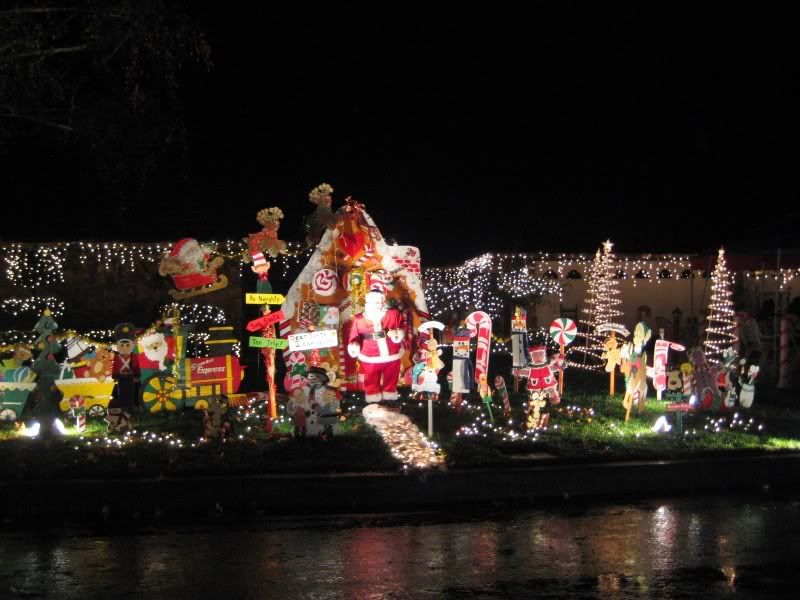 Sadly by the time we made it into the light display it was after 11pm, and many fantastic houses were shut off. But one house rocked the lights set to music: