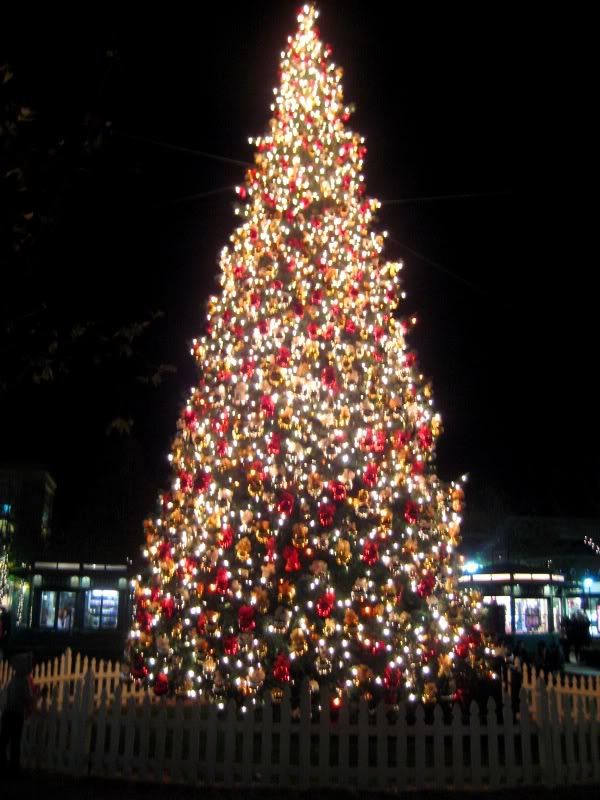 (Victoria Gardens Christmas tree over Thanksgiving weekend)
This weekend was just lovely, but felt way too short. Typical. Friday I baked all night (til 2:30am, but that might be because I got caught up in old eps of Sex and the City) in anticipation of having some dear friends over for a wine night slash cookie exchange.
Saturday morning D and I headed down to SkiDazzle and I bought a snowboard and bindings! I bought boots two seasons ago, then last season I got Lasik smack in the middle of the better part of the season, so I didn't ride. I cannot wait to get up to Big Bear and do some boarding again.
Saturday night I met some girlfriends at
Obika
for wine and dinner...I can't get enough of this place. I've never ordered one of the actual meals...it's all about getting a few platters of mozzarella and charcuterie and sharing. Deeelish. The Chianti was also pretty darn tasty.
After dinner I headed home for a belated housewarming (very belated...we moved in in March) slash wine party/cookie exchange. And people really delivered. Not only were there about 10 different kinds of cookies, but 5 of them were vegan! A dear friend is vegan and my girl
Mary
has recently gone vegetarian and is flirting with a vegan diet, and let me admit...some of the vegan cookies were my favorite ones. I made
Mexican Hot Chocolate Snickerdoodles
that were out of this world. Crispy and sweet with a bit of heat on the finish (cayenne!). This weekend was kind of a sugar coma.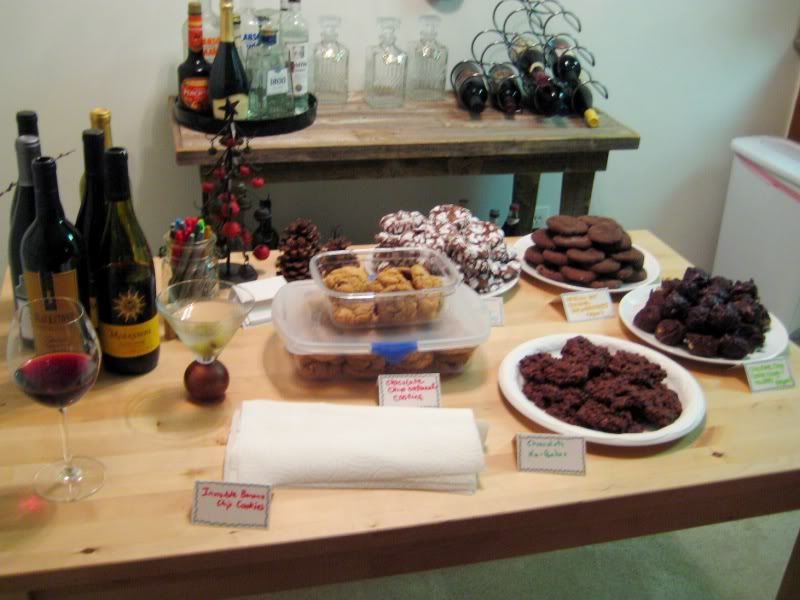 Yesterday D and I went to our friend Sami's play, and I couldn't stop drooling over the design elements. I was a lighting designer in a former life (and hopefully again someday) and it was just a visual explosion. We got home just in time for the rain to start, and listening to the rain on the roof was the best way to end the weekend – falling asleep to the rain is one of my all time favorite activities.
Here's hoping the week will speed right by. It's a special one. Stay tuned.