Friends, I broke my arm (specifically, my Colles, Distal Radius) snowboarding today. I'm rocking a cast, a sling and a fresh prescription of Vicodin.
The ski medic's awesome sling job (pre-hospital fiberglass cast):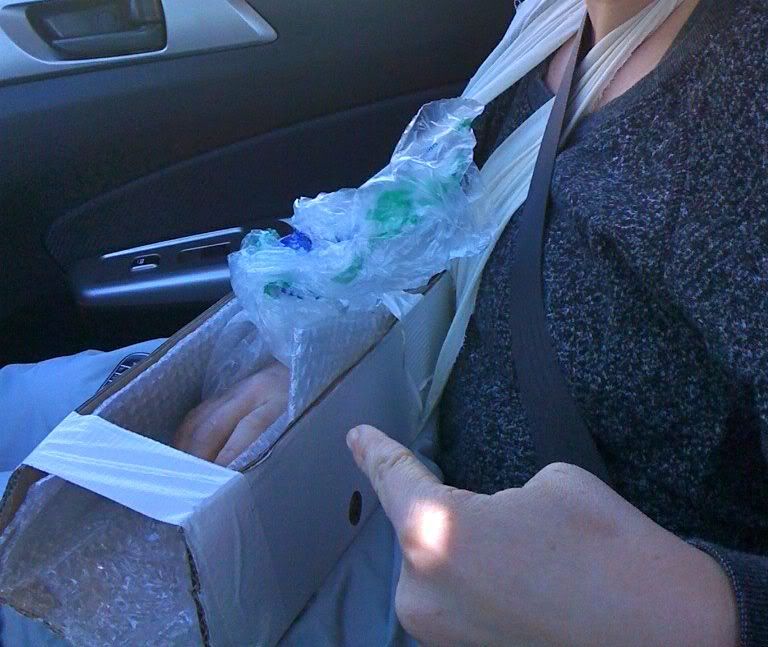 Needless to say, one-armed blogging is going to be scarce.
I can't believe it's still January.
And 2011, you're killing me. This wasn't the plan for this year!