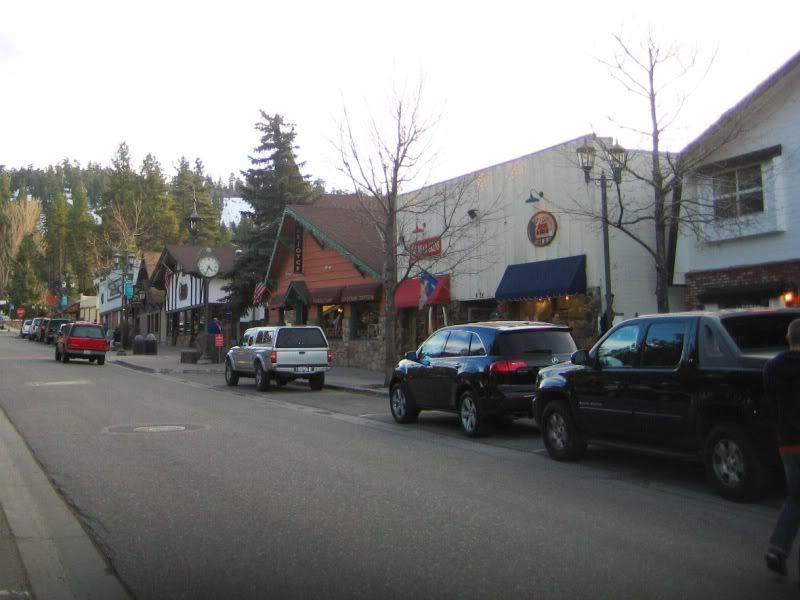 Last weekend was a much-anticipated trip to Big Bear with a group of friends. Ten of us trekked up the (not very snowy) mountain for 3 days of skiing/boarding, drinking, and general relaxation. Well the skiing/boarding part didn't exactly work out (no one went...and clearly I wasn't able to due to my lovely broken wrist), so drinking and relaxation it was.
We stayed in a fantastic house,
Mary
played chef for the weekend, and all in all it was just what I needed in life. Wine and beer was consumed (and lots of delicious food), a trek into Big Bear Village happened, fudge was bought and eaten, hot tubbing commenced, moustaches were worn, and Catchphrase was played.
Weekends like that are what life's all about! I'm already plotting a summer Big Bear adventure.