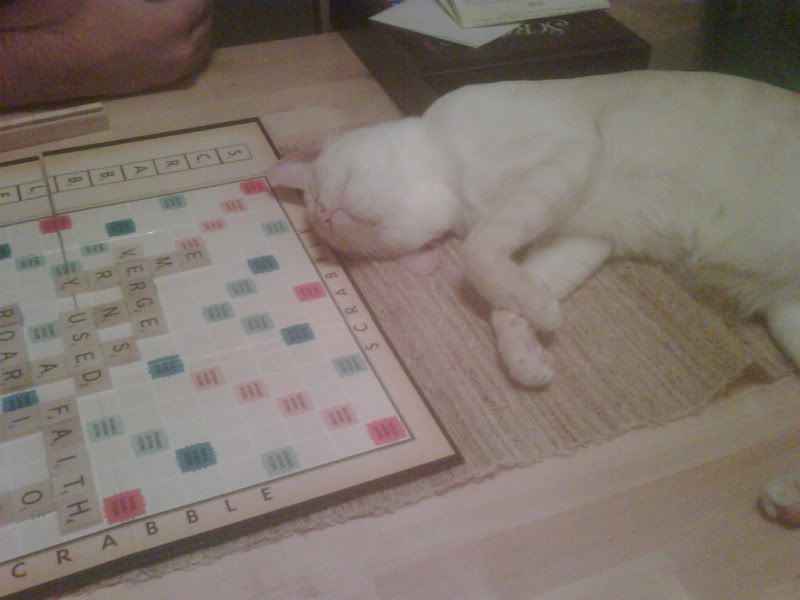 (Max was super tired thinking up perfect Scrabble words)

You know what goes perfect with June gloom?
Absolute laziness. The last two weekends have been blissfully uneventful. Full of late afternoon glasses of wine, watching the Stanley Cup, and outdoor runs and hikes in the Palisades.
I haven't quite found the knack of having consistent blogging in the downtime of life. I've never quite been into "series" posts or anything to that effect. I'm just not good at sticking with that sort of thing.
Luckily life will be picking up a bit in the coming weeks...birthdays, weddings, and summer fun.
Now would be a good time for June gloom to head on out!
Have a lovely week...