Summer, as always, ain't what it used to be. I feel a lot like
this
now when summer rolls around, with some of
this
thrown in for good measure.
This summer has been amazing, surrounded with great friends and family and it's only going to get better. Next week one of my
most favorite people
gets married in Napa! Well, two. John will participate too, I'm sure.
The following week we're headed to the Jersey Shore (ok maybe not THAT Jersey shore, but it's the shore and it's in Jersey so I'm working on my pouf just to be safe) to see D's family. I've been promised naps on porches and boardwalks and family. Perfect!
Other noteworthy news (not really)...my blackberry finally kicked the dust (sort of) so I was forced (ha!) to get an Iphone. I immediately bought the Apple-employee
recommended case
for klutzes such as myself. I'm already hopelessly addicted to Angry Birds. The touchscreen isn't nearly as bad as I was always afraid of, and pictures of objects in my house are so much cooler in Hipstamatic. I'm so current! Maybe I should get myself one of those facebook things.
In other ACTUAL noteworthy news, these beautiful people got married!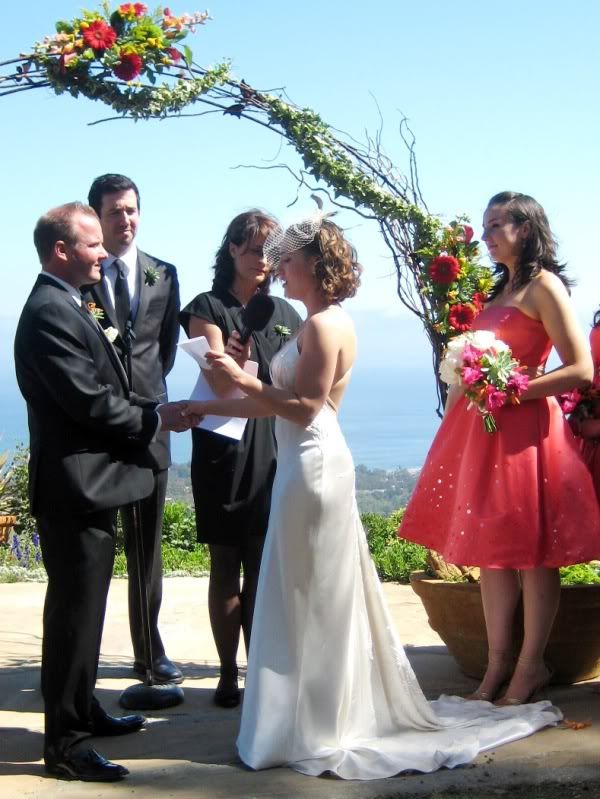 Congrats, Rick and Robin! The view from the Malibu hilltop wasn't too shabby, either: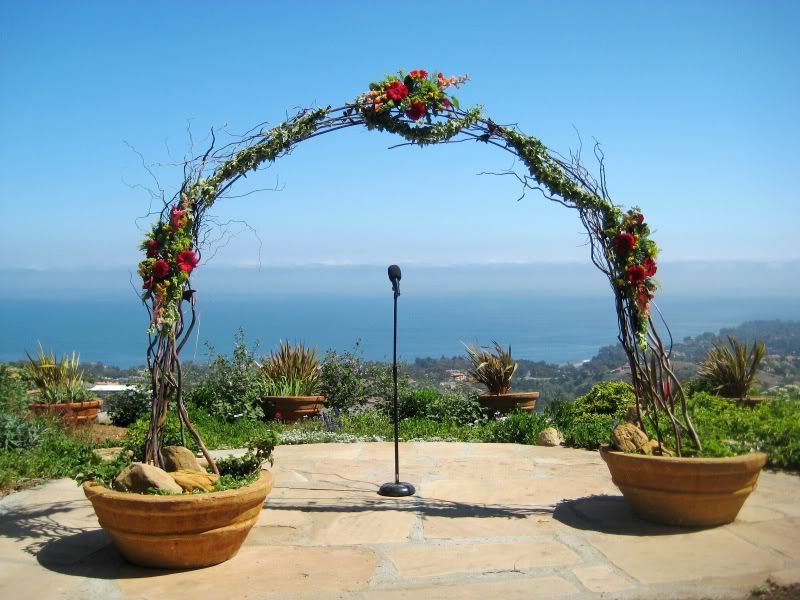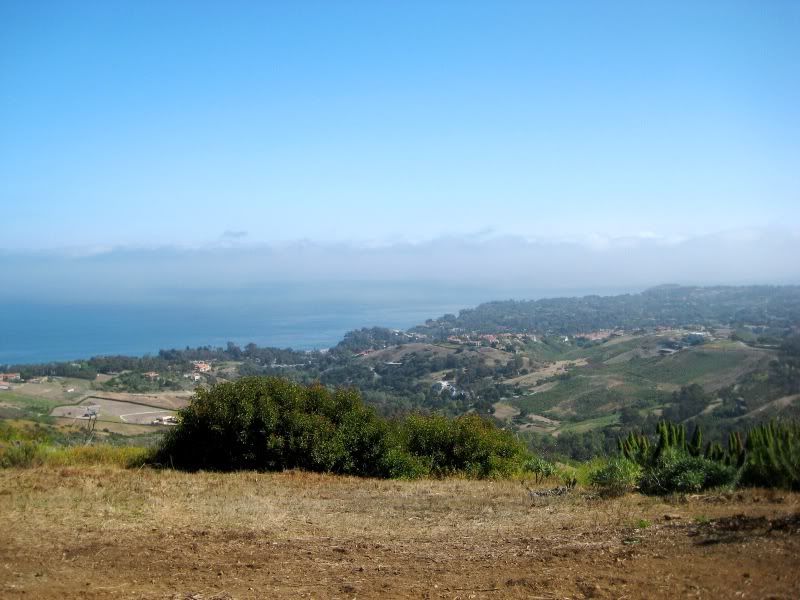 Happy Friday and have a lovely weekend!