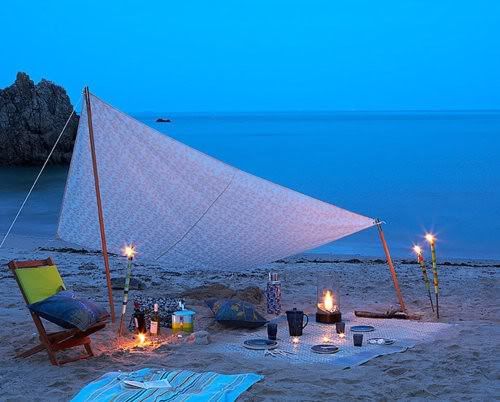 September, we meet again!
I count down until September 1st every year, and this year was no different. In the land of eternal summer, it's nice to force a reason to dust off seasonal decorations, have an excuse to wear boots (even with 80 degree weather...) and put holiday music on my playlist.
But before we get down to business on all that, this weekend D and I are heading up the coast, just north of Santa Barbara, to camp with some friends. What a perfect send-off to the summertime! Camping on the beach is something we've talked about doing for ages, and when the opportunity presented itself this week, there was really no discussion. Coin operated showers and wine out of tin cups, here we come!
Have a lovely long weekend!
(Photo via)