Long before I existed in his life, D has been collecting Nutcrackers every Christmas from his parents. While I definitely tease him about this sentiment, I was floored when his mom emailed me to see if she could ship a bit of the treasured collection out to decorate our apartment. He'll be spending Christmas with my family this year, so this was a sweet piece of home she could send out.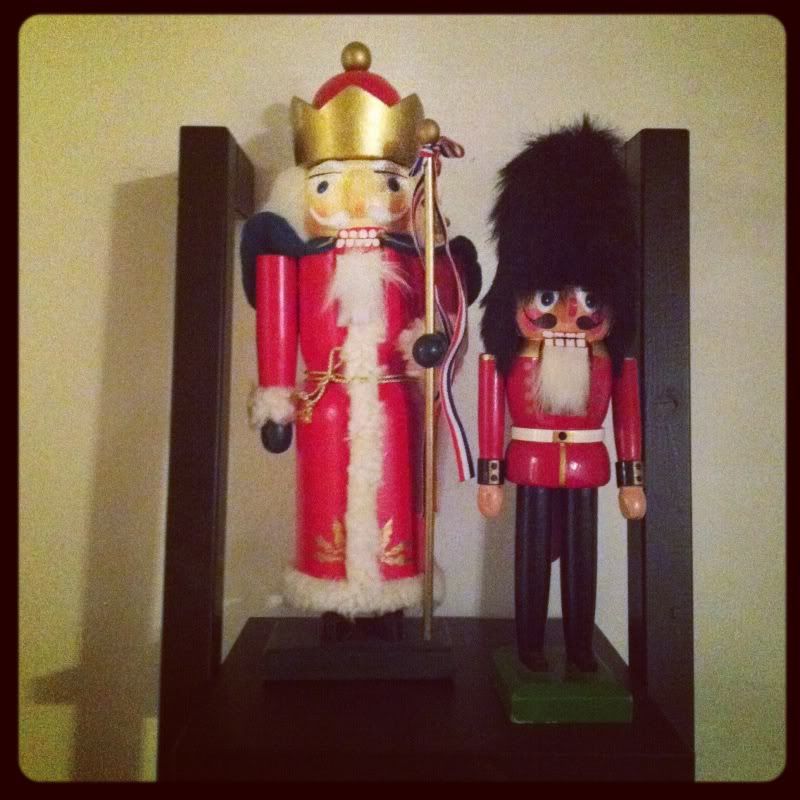 They arrived yesterday, and are officially our first pieces of Christmas decorations up! Pretty soon I'm going to be one of those people that strings their lights up November 1...then just leaves them up all year and finally unplugs them around April.
It's pretty much all downhill from here. At least I have these nutcrackers to keep me company in my creepy year-round Christmas house apartment.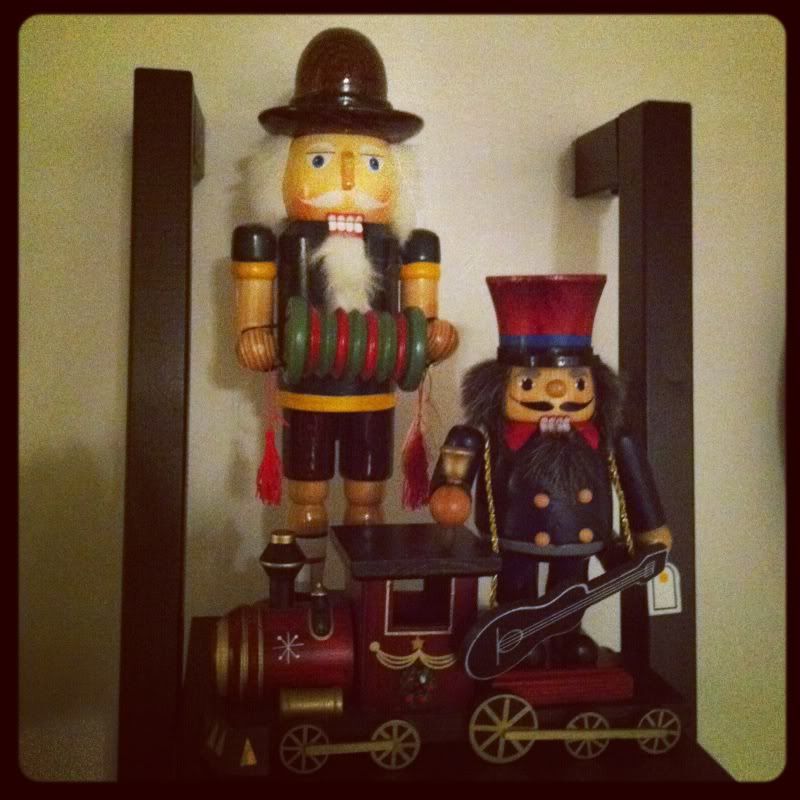 (Aren't they cute??)