Los Angeles Rock and Roll Half-Marathon, conquered.
A few months ago, D and I decided to train for and run a half-marathon together, which culminated on Sunday! His first, my third (and probably my last). I have determined that I just don't have what it takes to be a long-distance runner. That said, I do love running, and I forsee some 5Ks or 10Ks in my future!
Since we were so focused on the race, we didn't do much for Halloween weekend. A housewarming party for some dear friends in their beautiful new house, and a post-race lunch with my little brother, who drove out for the afternoon. I also got to see one of my favorite girls Carly who was in town from NYC for work, which was wonderful! I have too much fun with that girl, even if we're just shopping for luggage to replace her bag that was demolished in transit.
Some pics from the race:
The starting line...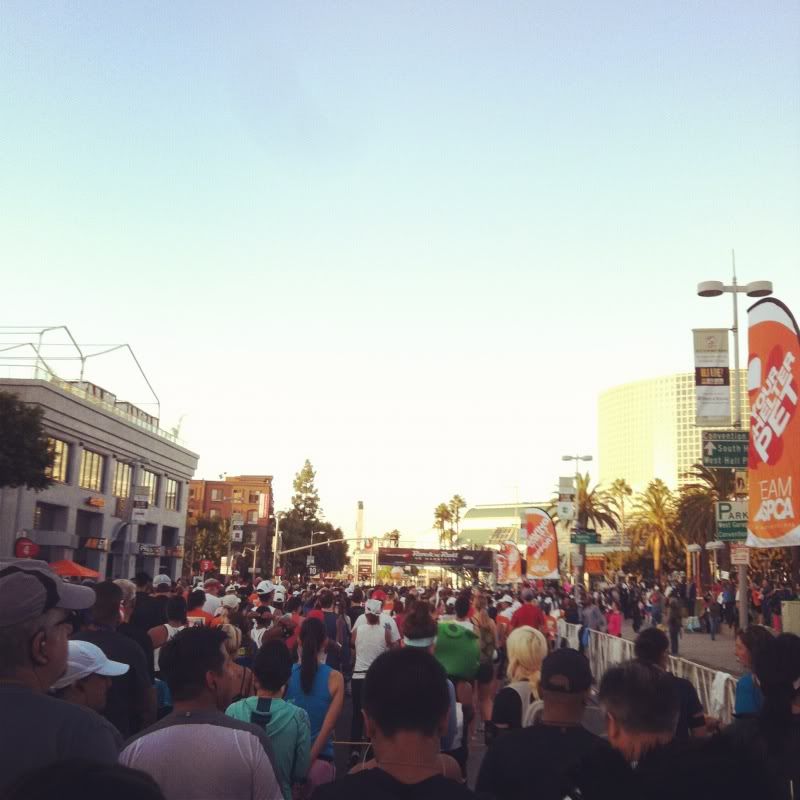 Sweet view of downtown on the way back (around mile 9.5)...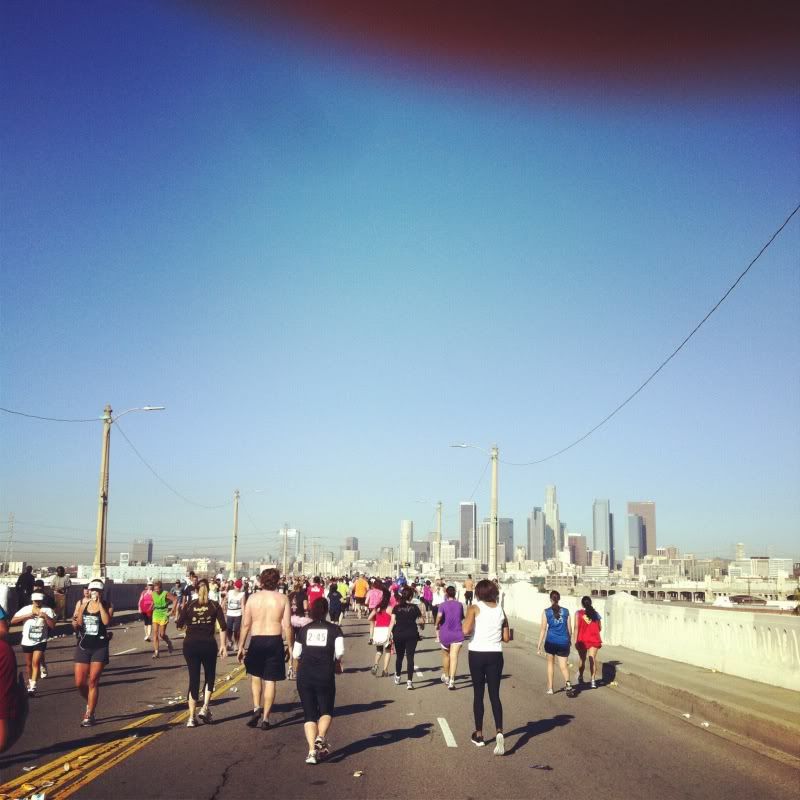 So many people dressed in costume, and these Elvis' pushed a baby stroller with a speaker pumping hits from the King. Loved it!
Completely necessary bloody mary post-race!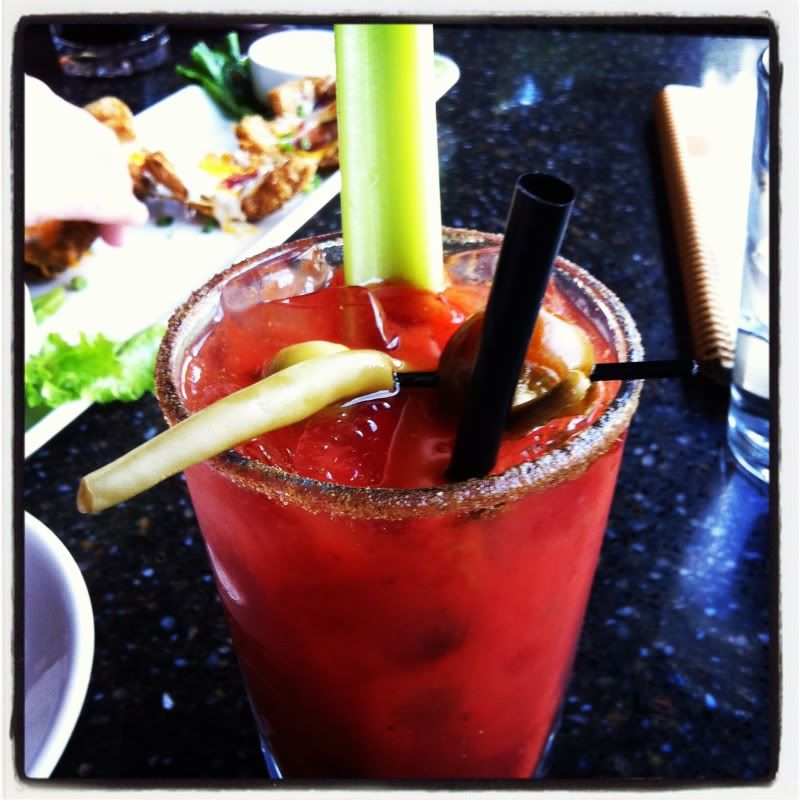 What a team...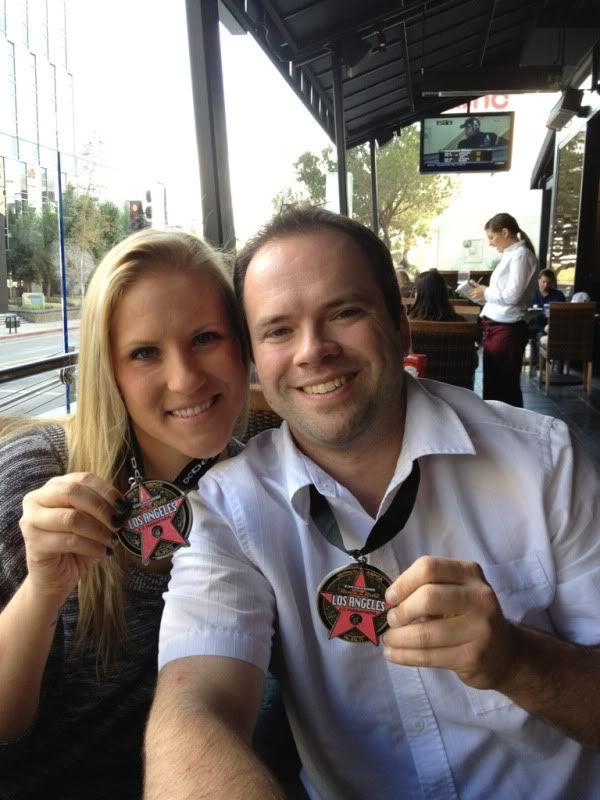 Happy November!