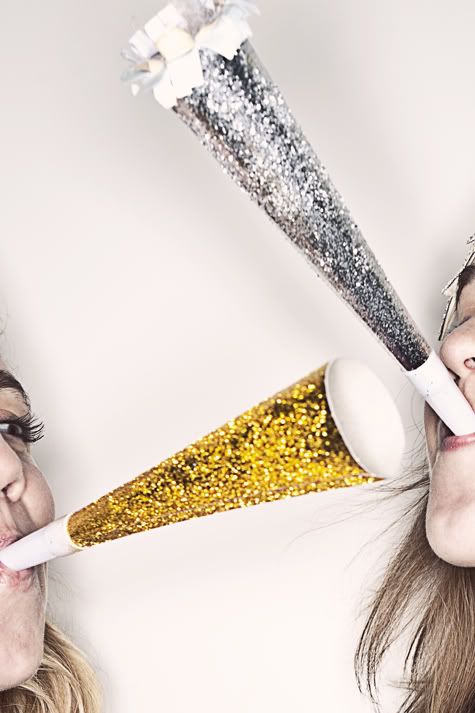 I was thinking about writing a recap post of 2011, but decided it's enough that I've posted sporadically this year. You bloggers who post 5 days a week every week? Personal heroes of mine. I'd love to make it a resolution to post every day next year, but why set myself up for failure? I'll stick to the 2-4 days a week that I seem to be pro at.
All I wanted for New Year's this year was a quiet night at home with some good wine and decadent dessert, but instead it looks like we're hitting up a bar with 7 other people? Ah well. I love my friends and I'm sure I'll have one (or four) too many drinks and sleep half the day Sunday. And don't even get me started on the Rose Parade being on Monday this year. I didn't realize there was a purpose for this parade past hangover viewing and an attempt to enrage the rest of the country with our SoCal weather in January. That's basically my way of saying I'll probably skip it on Monday and sleep in instead (thank you, one more day off!).
Happy New Year! Cheers to 2012 and all the wonderful things it holds.
(Photo VIA)