The Muppets. Just go. No words are needed, this film was wonderful.
This weekend one of our advent activities* was to go to the movies, and I'm not saying I'm listening to The Muppets soundtrack today...but I'm also not saying I'm not listening to it.
We had our annual holiday cookie exchange on Saturday, which was a great excuse to buy our Christmas tree and decorate the apartment for the holidays.
A few cookie party pics:
The spread.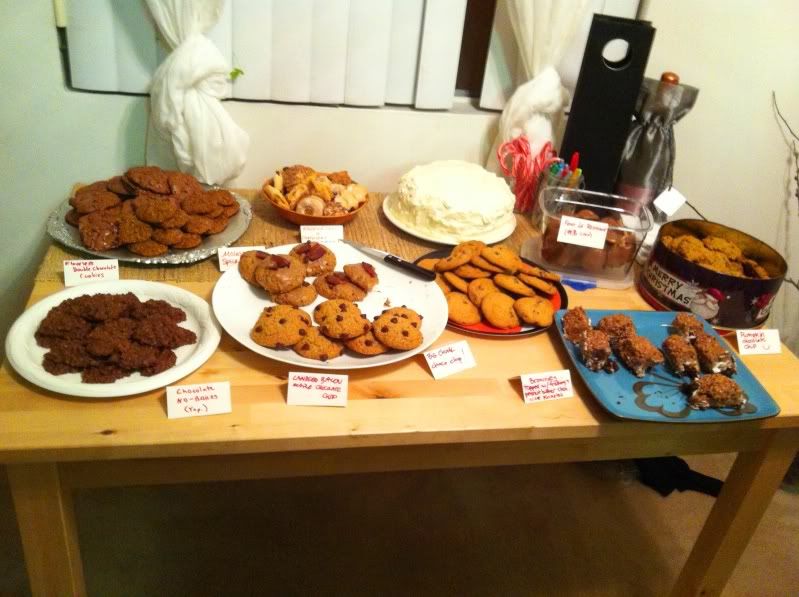 Dorien's maple bacon cookies - I die. And yes, that would be a bowl of Christmas sexiness, thanks to my dear friend Kathryn.
I also baked a cake for Kenny's birthday...red velvet...with the best cream cheese frosting in all the land.
*I'm going to be updating the advent blog post with our activities up through the 24th, so if you'd like to keep up, here is the list!