It's my Friday anyway! D and I are off to Las Vegas tomorrow for a fun and relaxing weekend, just the two of us.
So if you have spoken to me in the past week, I have probably discussed my
obsession with
love for the
BronxZoosCobra
. Ridiculous? Yes. This snake is my Charlie Sheen. But gems like this have gotten me through this week!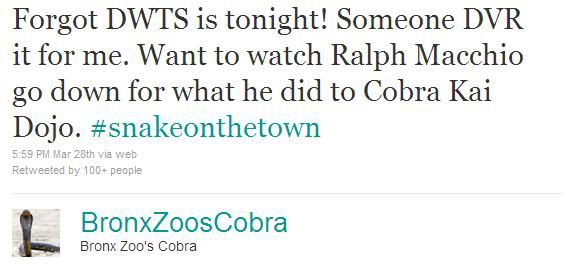 But even Mayor Bloomberg is on board, so I'm not really that embarassed.
Happy (almost) weekend!