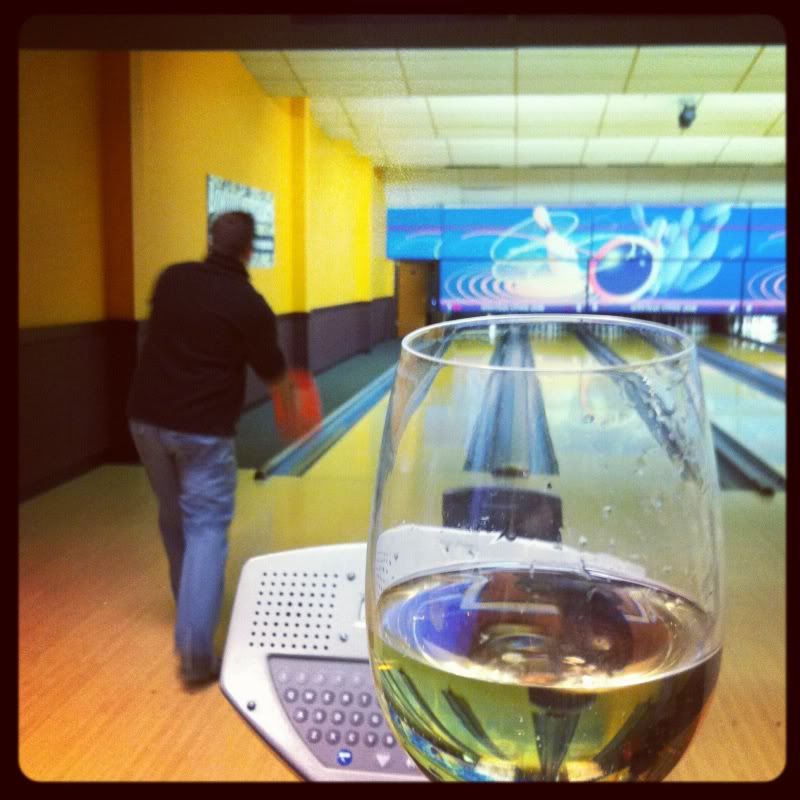 (A little sauv blanc and an empty bowling alley is not a bad way to spend a freezing rainy Tuesday afternoon!)
As I type this, I am somewhere over Indiana heading home to LA. Technology, friends! I have to admit, I am a staunch cheapskate when it comes to airplane charges ($7 for a snack pack? Blasphemous!), but Virgin America tempts me with a power outlet and a direct flight - 6 straight hours to do nothing but stare at the map with the little plane icon, barreling west, or jump online and catch up on 1000+ google reader posts from the past six days. I think we can tell by this post which one I chose.
Our trip was wonderful - a perfect combo of sheer exhausted euphoria running around the streets of Manhattan, then three days of nothing but sleep and family upstate. Save for a total crying meltdown in Penn Station by yours truly (I blame about 12 hours of sleep total in a week + a less than pleasant Amtrak employee), it was a complete vacation success.
I am so excited to get back home to my bed and regularly scheduled programming - for 2 days, at least. Saturday is a wedding in Santa Barbara of two of my absolute favorite people (in my absolute favorite place? Sure, let's do this!).
I'll post more trip pictures tomorrow. Happy hump day!