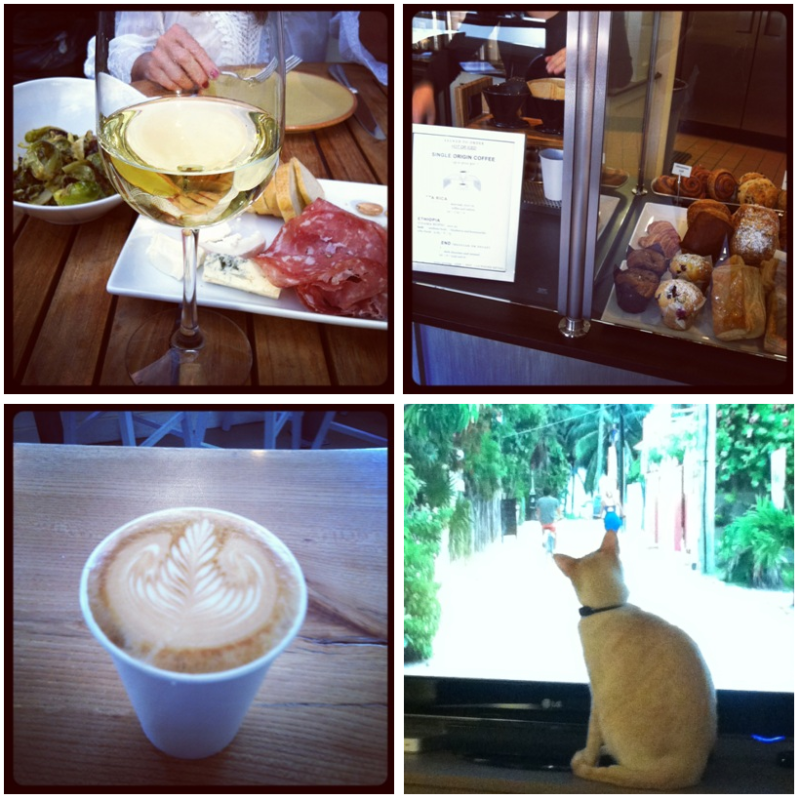 Last weekend was lovely...3 days to relax and spend time with some of my favorite people.
My mom came out to LA for a quick overnight visit, but we fit in some vino and shopping, a night out, a morning walk and the farmer's market.
I have to say - short work weeks always make me more anxious for the next weekend. So glad tomorrow is Friday!
Above pics:
- Sonoma Wine Garden with mama - sharing a bottle of Grüner Veltliner and some munchies.
- Coffee at Caffe Luxxe - some of my favorite coffee on the westside...yum.
- Catching up on The Bachelor; Max was super invested in Ben's quest for love (glad someone is, I think the rest of the world has lost interest!).