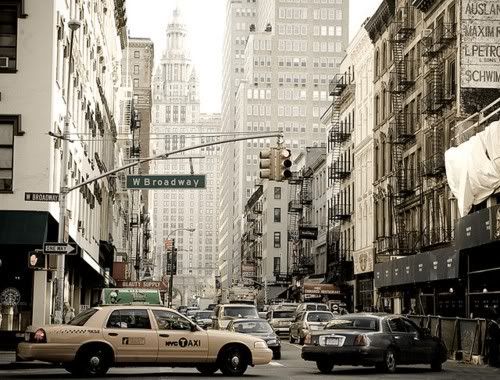 It dawned on me that while I posted pics of our NYC adventure last month, I forgot to post the fun places we actually went. I've heard it said that half the fun of a trip is planning, and if that's the case, I had the most fun of my life. My supremely dorky self made a spreadsheet of all the places I was interested in checking out, THEN if that wasn't enough, I made a google map of my list to get a sense of where everything was located. I'm a visual person, and seeing everything from a bird's eye view really did give me a good sense of a town that I've spent limited time in (and made it easy to map out the weekend and figure out public transport!).
Friday
Arrived, schelpped from JFK to the LES via airtrain and subway. Our airbnb apartment rental could not have been in a more perfect spot! Great little coffee shop - The Bean - right down the street. I definitely got coffee from here at least 3x on our trip.
Took the subway to midtown Friday afternoon to stop by my firm's NY office to visit Andrea (coworker) for lunch. Grabbed Shake Shack and brought it back to the office, then had a picnic on A's office floor (33 floors up, the view didn't suck!).
After lunch, D and I wandered around midtown a bit, though it was icy cold with crazy wind gusts (I almost lost my 7-day subway ticket in a wind gust, ack!). D wanted to see Times Square, and I wanted to show him Grand Central - one of my favorite spots in the city!
Friday night we grabbed a drink with Carly at Whiskeytown (literally right next door to our apt rental, and such a fun spot), then headed over to Schiller's Liquor Bar for dinner with D's bro Joel, sis-in-law Tara, Carly, and our friend Val (totally took Jo's advice on the restaurant!). The food was amazing, and Carly and I may have split two bottles of "cheap" wine (which tasted more delicious than cheap!). After dinner, we made our way to Kabin where our dear friend Claire bartends. Kabin definitely re-affirmed my love for dive bars; we had a blast and were out til 3am (even though we were on CA time, this is still pretty impressive for my old lady spirit)!
Saturday
As it could be imagined, Saturday was a SLOW start for our party animal selves. D and I finally made it out of the apt around noon, and met up with Carly for brunch. After a bloody mary at Carly's casa (McClure's bloody mary mix, I have been dreaming about you since our trip!), we ended up at Sidewalk Cafe, which was delish. After brunch we wandered around the LES/Bowery/Alphabet City, and ended up checking out The Crosby Street Hotel and The Bowery Hotel (talk about polar opposites!), as well as Economy Candy (I wanted to buy everything...luckily it was SO crowded so we didn't stay long).
Saturday night D's cousin and family drove in from New Jersey and we met them for dinner at Katz Deli (a great spot since there were kiddos with us). YUM to the max. The evening ended back at our place, with Carly coming by for some wine which turned into chatting until 2am (whoops). City don't sleep.
Sunday - Wednesday
We took the train upstate on Sunday to Albany, to visit D's family in Saratoga Springs for a couple days. Talk about a switch from NYC - super quiet, relaxing and wonderful. Lots and lots of wine and family. Since we arrived on Sunday, we got to experience some mid-week goodness, featuring a near-empty bowling alley (with $3 glasses of Sauv Blanc!), seeing Chip and Wendy's amazing house (I can't wait to see the progess when I'm back out there in August!) and - a tradition whenever we visit - dinner at Hattie's. Wednesday we were back on the train to NYC, then flying home to LA.
Phew. I'm pretty sure this is one of my longest blog posts...but I'm glad to have something to remind me of all we got into this trip! I seriously can't wait to go back. NYC, it's true love.
(Photo VIA)