I'm a big fan of making ridiculous weekend plans that require a weekend from my weekend afterwards. But I'm also kind of obsessed with slow mellow weekends where I can brew a pot of coffee, sit on my couch and actually read a magazine cover to cover. These types of mornings, I can break out of the weekday breakfast rut (greek yogurt and fruit or a green smoothie, always) and chow on something a little more creative.
Last weekend, I picked up some fresh eggs and a ton of veggies from the farmer's market, and made this delicious breakfast: 2 poached eggs, oven baked bacon and beet greens sauteed with garlic.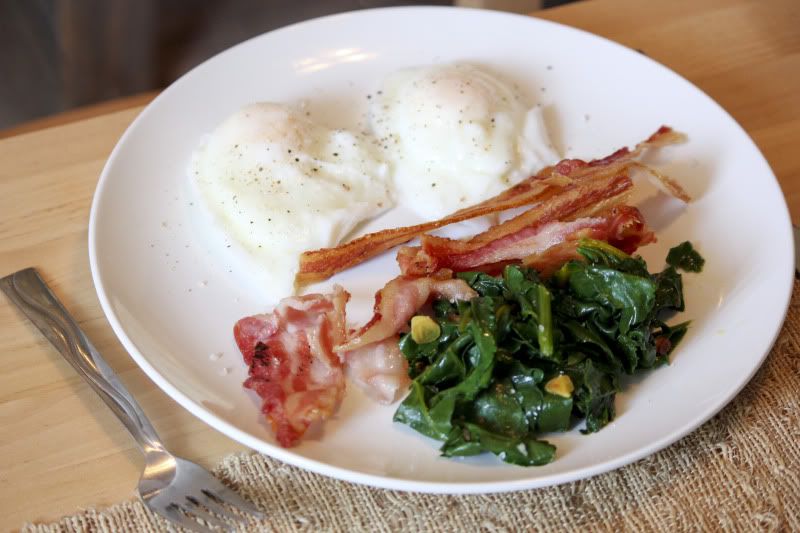 This weekend, I broiled a grapefruit and drizzled some honey over the top. Simple and delish.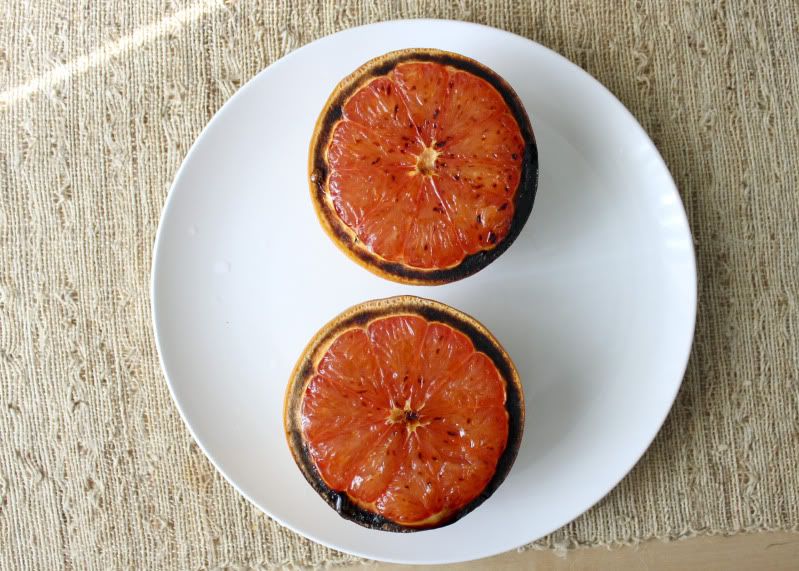 Now we're back to the workweek grind...yogurt and green smoothies, here we go!