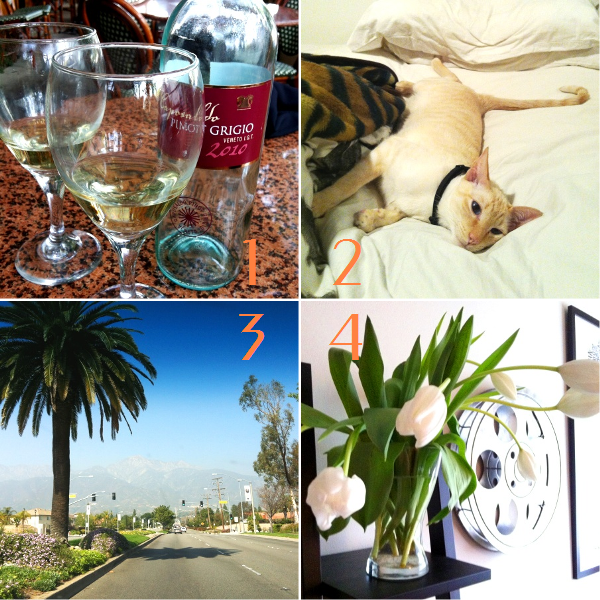 Not a whole lot to report from the past week, which likely led to the radio silence around these parts. Probably a good thing, because I just booked a flight to the bay area in a few weeks and realized I've got some crazy busy weekends coming up. Best friends, brunches, returning TV shows (Mad Men and Game of Thrones, what's up!), movie dates (Hunger Games!), and tickets to see Tosh.0. Win.
Above:
1 / Afternoon wine with my girl Ashley at Literati Bar and Grill.
2 / Major snuggling with this fella.
3 / Day trip home to Rancho Cucamonga to visit the fam and get new tires for the car.
4 / White tulips (my absolute fave) from my guy for being his nurse all weekend post-surgery.