Can I tell you a secret? I hate spending a ton of money on shoes. I can verge on personal bankruptcy for a fabulous dress, a sweet handbag or just one more scarf, but it pains me greatly to spend any money at all on shoes. I guess I missed out on the Manolo gene at birth.
Don't get me wrong, I love shoes! I drool all over them on my computer screen or out shopping with friends. And while I am down to invest in a killer pair of boots on occasion, everyday shoes are just not meant to break my bank.
I am tough on shoes and it just depresses me to drop $100+ on a pair of darling flats only to wear them into the ground every day to work (those of you who wear heels to work, I salute you).
Here are some shoes from my personal collection that I adore (and I get more compliments on these boots than anything else in my wardrobe!):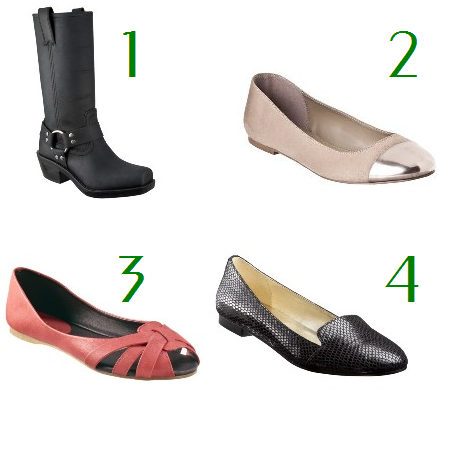 Some shoes I have my eye on: