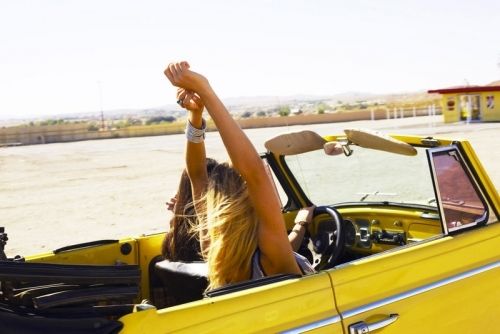 Memorial weekend is always one of my favorite long weekends of the year...probably because it always hovers on or around my birthday (which happens to be late next week this year).
This year I'm real excited to brunch with some fab ladies, have a birthday dinner with my 'rents, and meet a brand-new member of our circle - our friends' new baby.
In honor of a long fun weekend, I put together a fresh playlist of some current faves. Enjoy!
Click Here for Spotify Playlist
Graduate - Third Eye Blind
Disparate Youth - Santigold
All Eyes On You - St. Lucia
Hard Sun - Eddie Vedder
Blue Cassette - Friendly Fires
I Remember - araabMUZIK
Wild Night - John Mellencamp, Me'Shell Ndegeocello
Young Blood - The Naked and Famous
Hot Child In The City - Nick Gilder
I <3 U SO - Cassius
Sold - Dan Mangan
Turning The Wheel - Hot Buttered Rum
What I Know - Rebelution
Beer For My Horses - Toby Keith, Willie Nelson
Wildfire (feat. Little Dragon) - Sbtrkt
My Body - Young the Giant
Not Your Fault - AWOLNATION
Young Folks - Peter Bjorn And John
Rock And Roll Girls - John Fogerty
Stay Close - Delorean
Everlasting Light - The Black Keys
Lights & Music - Cut Copy
Paris (Ooh La La) - Grace Potter & The Nocturnals
Meant to Be (Acoustic) - Rebelution
That Was A Crazy Game of Poker - O.A.R.

(Photo via)