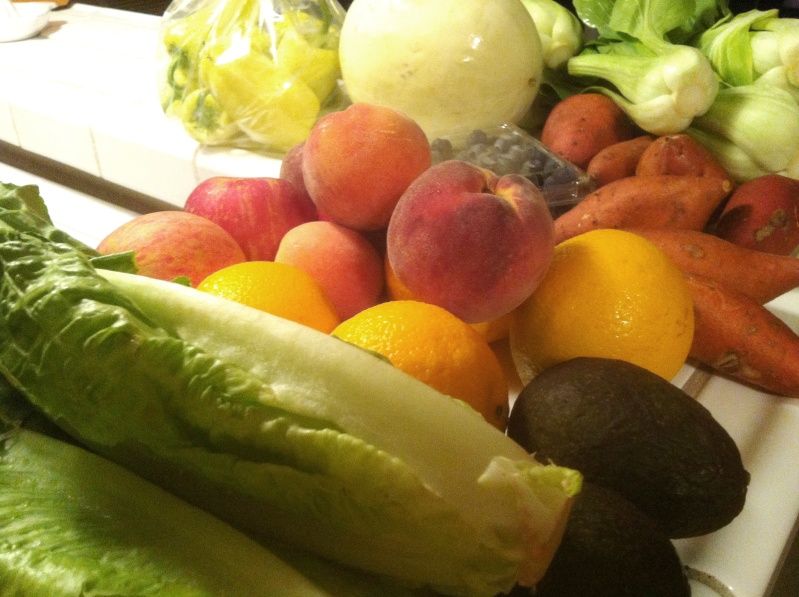 Two weeks ago I pulled the trigger on something I've been wanting to do for ages - signed us up for a CSA box. Already, I'm obsessed!
Our delivery day is Tuesday, but we seem to get our shipment around 10pm Monday night. Monday night while watching The Bachelorette (cringe), we hear some shuffling on the porch and realized it was our shipment! It's kind of silly how excited I get to see what's in the shipment box each week.
I despise running all over town for groceries every week. In a perfect world, I'd pick up some basics at Ralphs, goodies and staples at Trader Joe's and produce at the farmer's market...but with LA traffic, I've just described like a week of errands. This basically gives us an opportinity to mix up our produce and feel great about supporting local farms. Something that falls into #1 on this list!