This weekend I did a whole lot of nothing, to balance doing a whole lot of everything (work) last week. One thing I did do this weekend, though, was plan our Thanksgiving menu.
I am a big fan of getting creative with traditional menus, but that is not well-received in my family. So traditional it is for Turkey Day.
Here is the menu I have planned: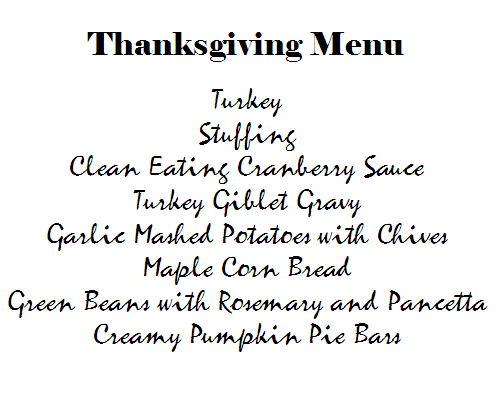 Recipe links:
I plan to make the cornbread and the pumpkin pie bars on Wednesday night before trekking out to my parents', then finish off the rest* on Thursday.
*My dad is and always will be in charge of the turkey and stuffing. He makes the worlds-best Thanksgiving turkey, no contest!