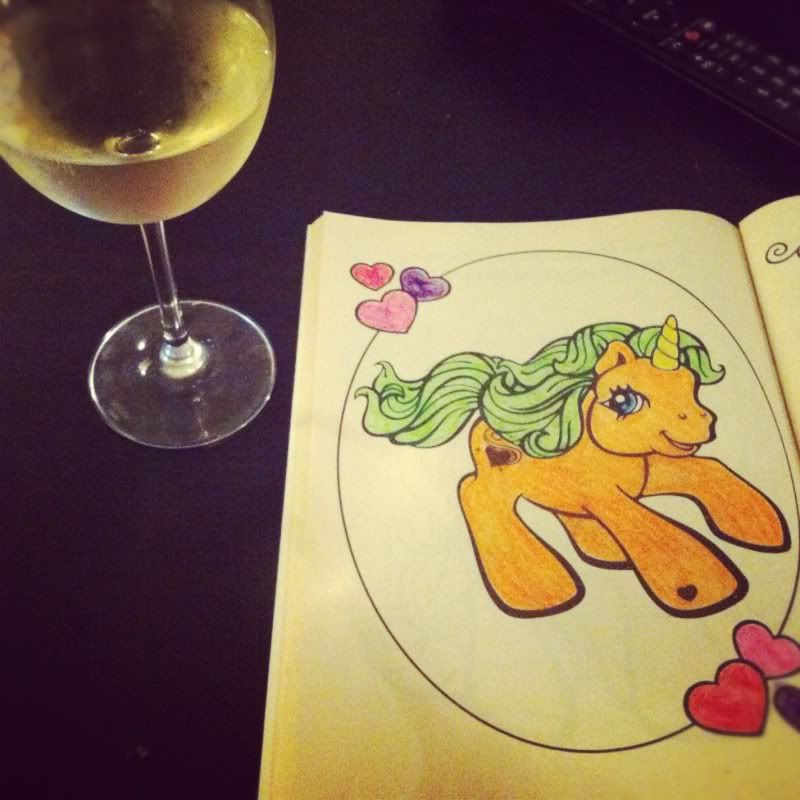 (My mom bought me this coloring book as a joke for my 24th birthday and I found it yesterday during a huge file clean-out. Wine + coloring, perfect Sunday evening activities)
Not feeling so hot today - first cold of the season? Meh.
This weekend didn't feature anything real extraordinary...loafed around at home, went into work for a bit on Saturday, did a huge clean/purge of documents and files in my ongoing attempt to make our second bedroom a functional space.
Have a lovely week...I'm off to drink tea and hope this head situation will be all cleared up by tomorrow!