Turkey day/weekend was a big success. This Thanksgiving go-round, we elected to stay in LA Wednesday night and head out to my parents' on Thursday morning, which gave me lots of time on Wednesday eve to make cornbread, cranberry sauce and pumpkin bars. Thursday, we were able to hit the gym, pack up and head on out (only delayed by a 40 minute convo with my brother, which was a welcome treat - he got unrestricted phone privileges for the holiday!).
Cooking up goodies + drinking champagne cocktails
Friday D and I ventured out to mess around with tablets, and I pulled the trigger on an Ipad Mini! I wasn't even really interested in the mini until I was in-store and playing around with it - the size really is fantastic. It's definitely a fun new toy and I'm already addicted. D elected to order the Nexus 7 tablet, which just arrived today. These were our Christmas gifts to each other. Merry Christmas to us!
New toy!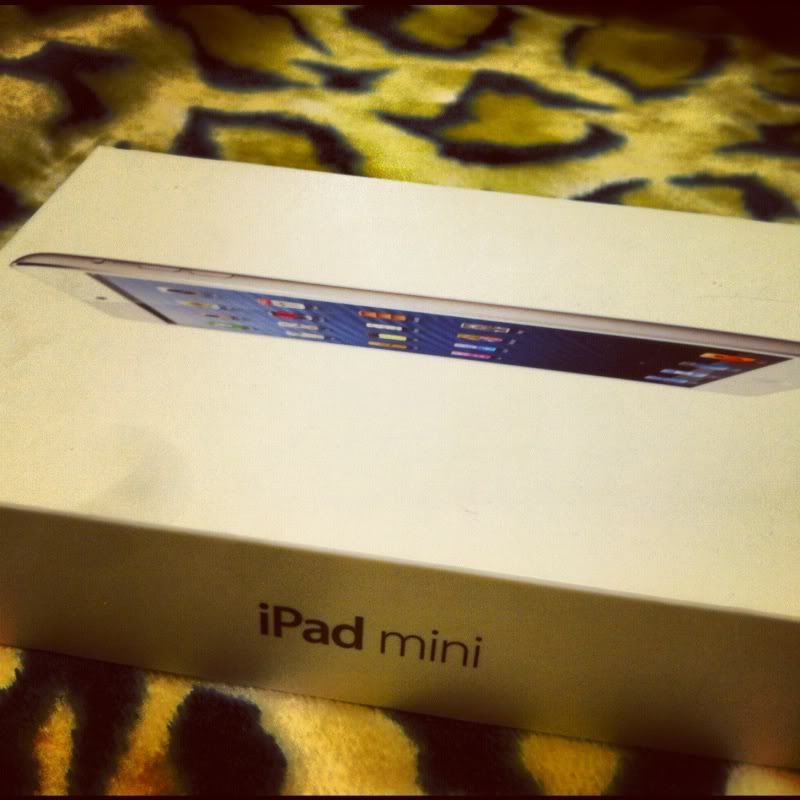 (Top photo via)