Christmas is in one week. What the what? I seriously can't process how quickly we are to holiday festivities and 2013.
This weekend was a busy one, celebrating my mama for her birthday, catching a showing of The Hobbit, chopping my hair off and attending our dear friends' annual Christmas song sing-a-long (what puts you more in the Christmas spirit than belting out Grandma Got Run Over by a Reindeer with live piano accompaniment? Answer: NOTHING!).
The last few years I've been fanatical about getting my shopping done by December 1, and let me just tell you, that did NOT happen this year. I was frantically finishing up our final family gifts last night so they would arrive by Christmas (to be fair, we just received the last part to make these gifts this weekend!).
Cocktails in my sexy new bar set from two dear coworkers...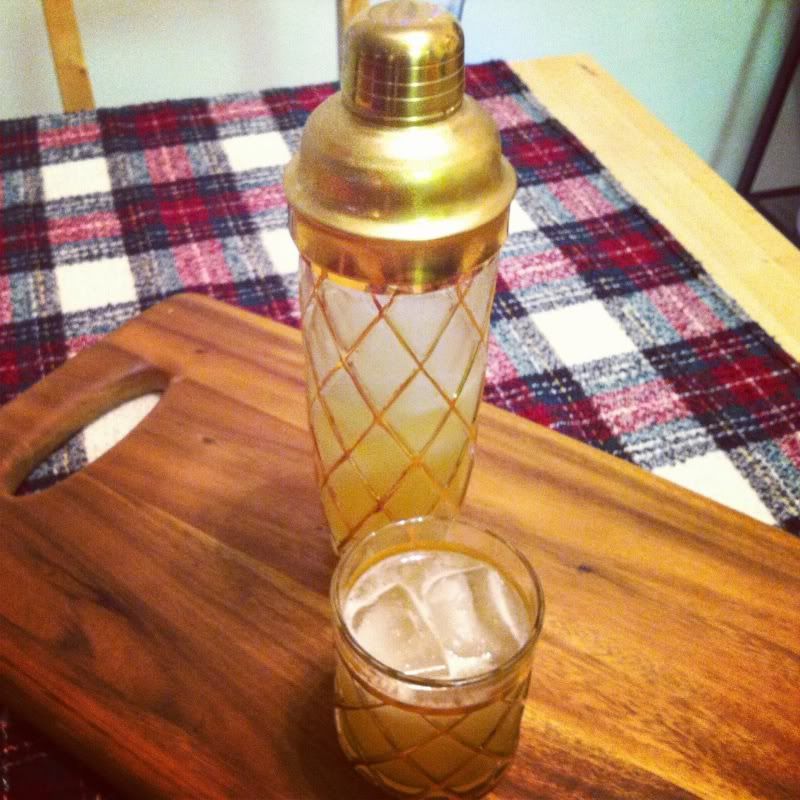 Silly party shenanigans...