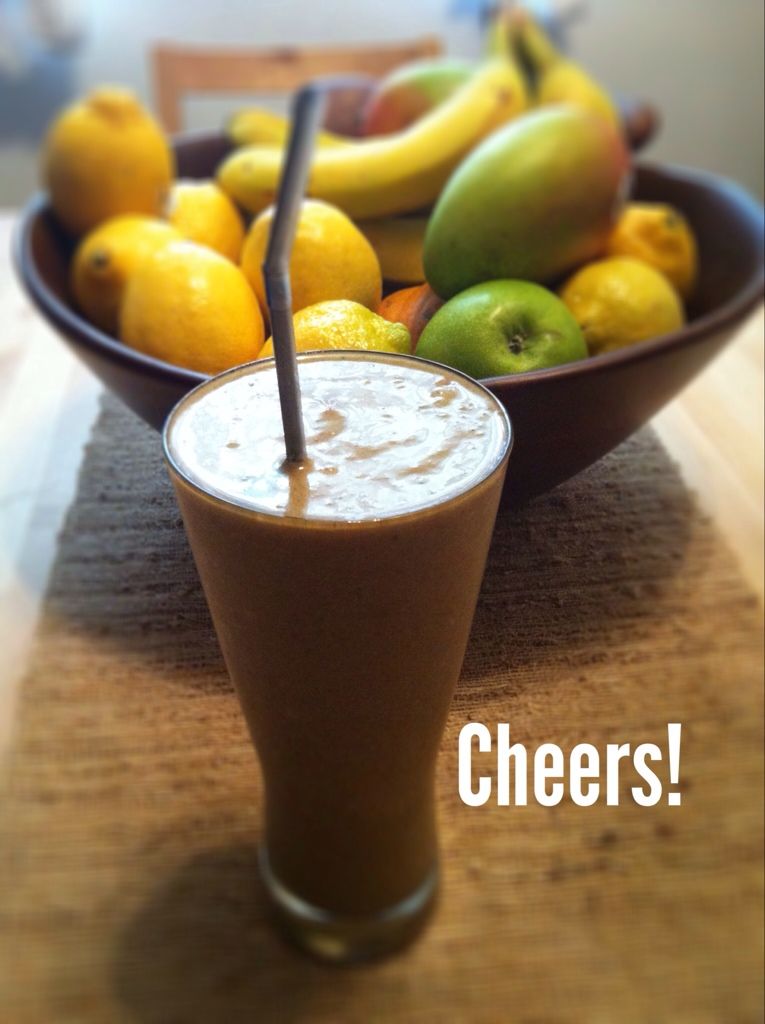 Confession: I am currently on day 3/3 of a juice cleanse. I have never done a juice cleanse before, so I admit I didn't want to post about it until I knew I could actually follow through. No use shouting it from the rooftops on Day 1 when I'd just be scarfing cheese and coffee that afternoon!
Cleanses have always appealed to me from afar, but besides trying the Master Cleanse for a few days before prom in high school, I've never pulled the trigger on one. So last week when Jess blogged about her adventure on a juice cleanse, I was intrigued. I've been wanting a kick start for 2013, and this cleanse didn't seem too scary. After an indulgent weekend, I was in.
I woke up on Tuesday feeling not too fab after a long indulgent weekend. I was ready! At times it was definitely a challenge - eating is so ingrained in the daily routine, and not doing it was odd. I was never hungry, though - I added up the calories and they are around 1300 for each day (I did the breakfast juice for my afternoon snack). Overall, I'm pleased with the past few days. I feel amazing, and I'll be curious to see if the few lbs I dropped stays off or not. I definitely feel like this was a good reset, and I would consider doing it again.
The Good:
// No coffee. I was SO worried I was going to get my usual killer caffeine-withdrawal headaches on this, but it seemed that the green tea offset it. I did the hot green tea in the morning, and also had some cold green tea and hot herbal tea in the afternoons. Other than that I drank water.
// No real withdrawals at all, actually. I already avoid gluten and don't tend to eat a ton of sugar, and with so much fruit, I didn't have a sweet tooth.
// Taking a bath at night felt real indulgent.
// Many people didn't like the lunch juice, but I actually kind of loved it. It felt very veggie and healthy.
// Whipping these all up in my (cheapie) blender was no problem at all, and they kept great in the fridge during the workday.
The Bad:
// I was so COLD! I hardly ever get cold, but drinking cold juice, I was freezing after each batch. Drinking hot herbal tea did help, though.
// Scrolling through pinterest or my favorite daily food blogs was torture.
// I didn't work out during the cleanse, but this could have been a mental thing.
What I Learned:
// Coffee is such a vice of mine. I knew this already, but the cleanse made me do some soul-searching. My energy wasn't crazy high, but it was more even-keeled all day long, instead of the usual crash I get when I have my normal couple of cups of coffee in the morning. I need to re-evaluate my coffee consumption.
// I need to make more of an effort to drink herbal tea and WATER. Getting enough water has always been a struggle of mine, and this really reinforced that.
// Giving my body a rest feels great, but I am ready for some normal food tomorrow!
Click Here to check out the info on this cleanse.