A couple weeks ago, D and I flew to upstate New York for a few days of quality times with the fam.
Seeing the sunrise from an airplane is now my preferred sunrise viewing (and really the only thing good about waking up at 4am for a flight)...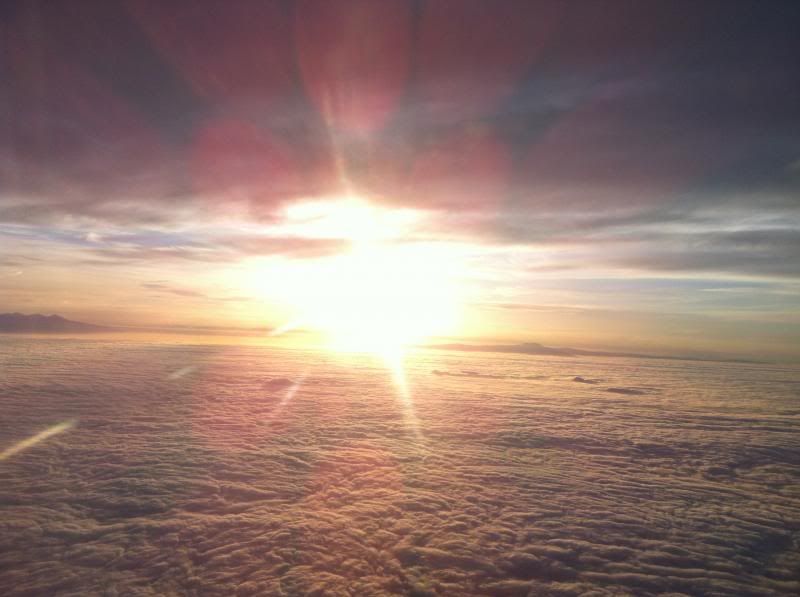 As anxious as flying makes me (it never gets better, does it!), I look forward to these trips SO much. I admit I kind of feel like I hit the jackpot with how fabulous his family is - they are the best (to be rivaled only by MY amazing family, who I can't wait to see in October!).
Our cousin Olivia took this pic of the two of us at SIL's baby shower...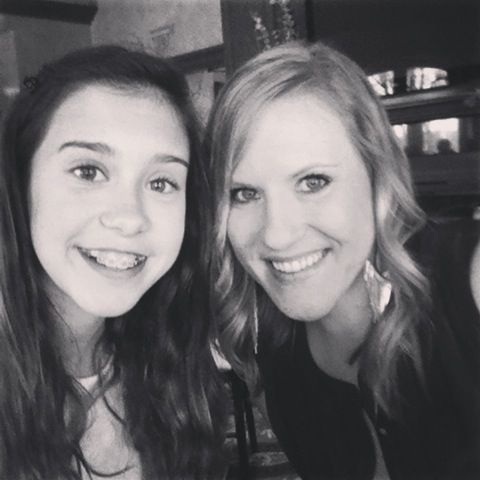 My baby shower contribution: little silver spray-painted jungle animals, to go with baby's room theme...
After a couple days upstate and showering my sister-in-law for our soon-to-be niece, I took the train to NYC for 24 hours with my girl Carly.
Carly has lived all over the city since moving there from LA a few years ago: the Upper West Side, a few spots on the Lower East Side, and currently, Williamsburg. The irony was not lost on me, as we used to joke incessantly about Brooklyn and it's hipster residents. But this trip, I might have fallen in love with you, BK.
I arrived at Penn Station in the late morning and hopped on the subway, only to be met with an outage on the L Train - my preferred method of transport out of Manhattan. Luckily NYC transport is as easy as LA is absurd, so I got myself to the J/Z train (holla) and into BK. In lieu of dealing with the dreaded G Train, I opted to walk the mile-ish to my final destination, since it was the first lovely day the city had seen yet this year. Carly (and Bailey) met me half way, and we headed back to their casa to settle in before heading back out. And wow - the apartment on the waterfront is a dream! High ceilings, space and lots of light. The anti-Manhattan apartment digs.
Our ambition was to brunch at Egg (mainly to satisfy a 2 year old inside joke), but knowing it would likely be uber crowded on a Sunday afternoon, we wandered around and ended up at Sweetwater. We sat on their patio and chowed down on steak, eggs and mimosas, just in time for the clouds and wind to roll back in (bummer!). After brunch, we headed back to Carly's, grabbing some orange juice on the way to chill with a few more mimosas at home.
Killer views of Manhattan from steps outside Carly's door...
That evening, we ventured back out for cocktails and oysters at Maison Premiere (delish!) then to Rye for dinner, which was beyond (we shared the Sea Scallops & Berkshire Pork Belly and the Fried Brussels Sprouts, and the old fashioned was fab).
Egg, naturally...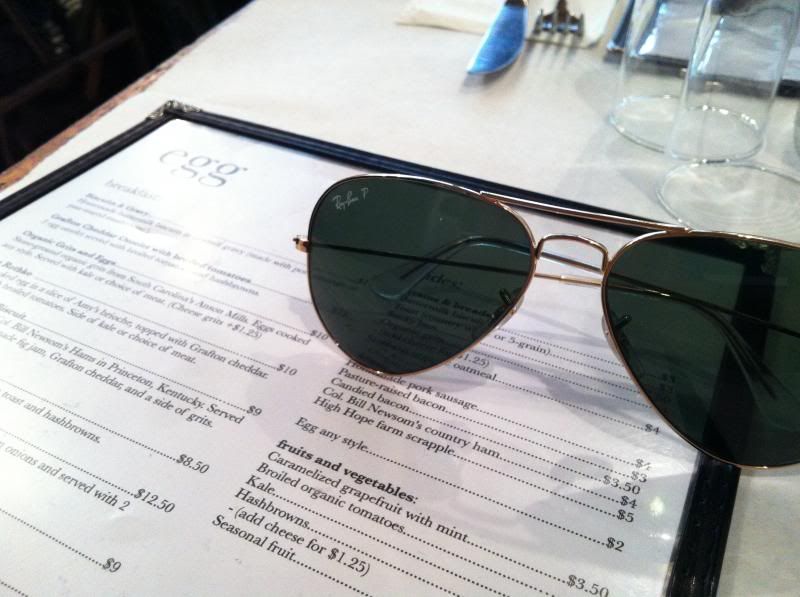 On Monday, we finally got our Egg brunch, which was just as tasty as I hoped. We wandered around W-berg for awhile, picking up some travel souvenirs along the way (ok, that's just my fancy way of saying I spent way too much money on chocolate and treats for the trip home at the Bedford Cheese Shop and Mast Brothers). Then it was time to trek to JFK and head home.
Some delicious pour-over coffee for the road...
Lately, traveling to favorite cities (SF, NYC) has made me realize I'm overdue to explore LA like a tourist - to find new favorite spots in this city I live in but feel like I barely know sometimes. I have been lazy about making any resolutions for 2013, but this would definitely be one of them.
Happy almost Friday!