Last weekend, I headed to the great state of Iowa to spend quality time with my best girl. If I trekked across an ocean to visit her while she was studying abroad in college, I certainly owed her this, right?
Well let me tell you...midwestern weather is a fickle bitch in the summer months. Anyone from the midwest laughing at me yet? Yes, this California girl has begun to adjust to New York winters, but midwest summers are going to take substantially more getting used to.
Friday morning I woke up bright eyed and bushy tailed at 3:15am to finish packing, shower, and catch my 6am flight. It was not nearly as painful as I expected it to be, and even the 45 minute Starbucks line at the airport didn't get me down (and was actually kind of amusing).
And then.
And then.
Chicago.
As if Chicago couldn't be enough on my shit list this week, a killer electrical storm rolled through town, about 30 minutes after arrival and an hour before my flight to Cedar Rapids. At first, I was feeling ok. The fact is, flying makes me neurotic enough without getting onto a prop jet in sideways rain and lightning storms. So I was game to wait it out. But then, all flights were grounded. For an hour and a half. Just enough time for it to wreak havoc on every unfortunate O'Hare traveler. Flight to Cedar Rapids: cancelled.
Storm & airport sustenance: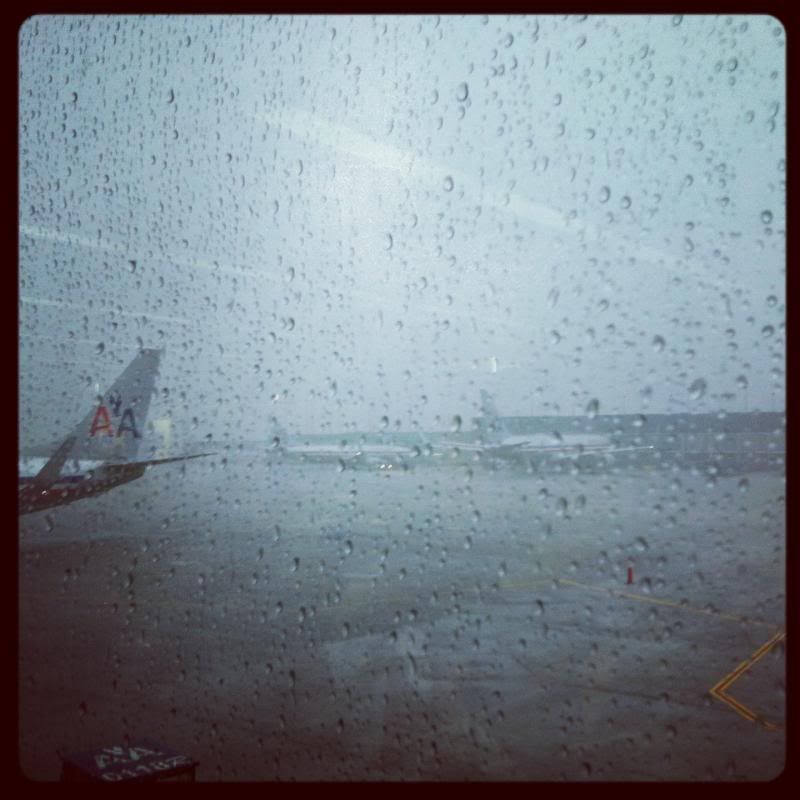 I won't bother launching into the next frantic few hours, but it ends with me on a plane to Waterloo, Iowa. Haven't heard of an airport there? Neither had I. Neither did a guy re-booked on it, too - and he's FROM IOWA. Basically, I am convinced that it is the smallest commercial airport in the US, with one solitary gate.
Once I got there, though, it was best friend weekend extraordinaire, and a wonderful - if not way too short - 3 days.
All of Iowa summed up in 2 pictures: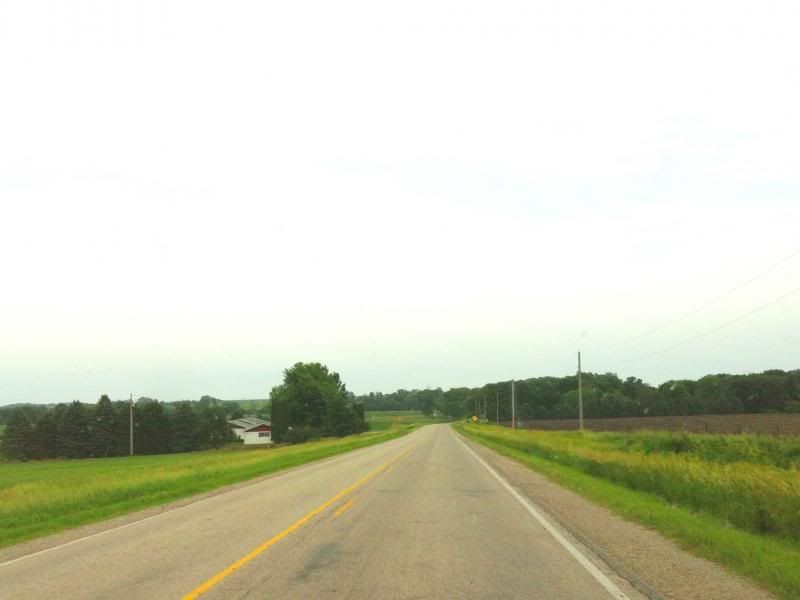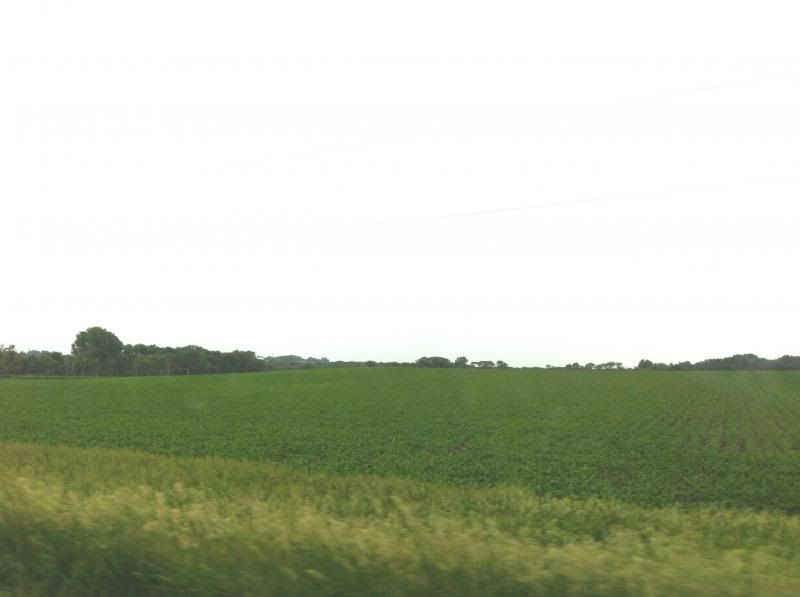 Friends!:
You have no idea how funny this sign is until you stumble upon it at 2am after a night of drinking:
I had to do one supremely nerdy thing. Obviously:
(It was behind this random "shop." Riverside, Iowa...you're an oddball):
Thanks for the hospitality, Iowa!